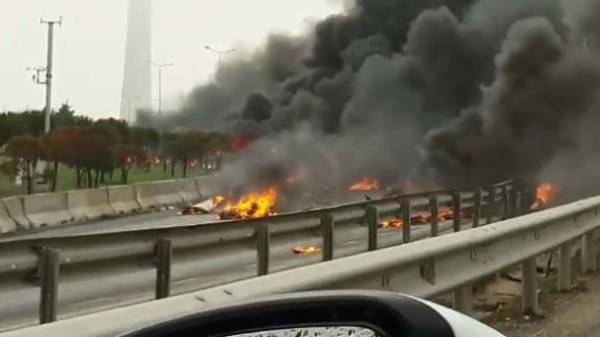 Turkish media reported the names of the Russians who crashed in a helicopter in Istanbul, among whom was General Director of the VitrA company, RIA Novosti reported with reference to Turkish channel NTV.
It is noted that the helicopter that crashed belongs to the group of companies "Eczacibasi" (Eczacıbaşı). Also, the company reported that the helicopter was indeed four Russians.
We also learned that among the dead were two women.
In turn, the Turkish newspaper Milliyet published the names of the dead citizens of Russia and citizen of Turkey, General Director of VitrA (the Russian division of holding "Eczacibasi") Salim Ozen and Alexander Vanin, Igor Kochergin, Lyudmila Churov and Elena Badria.
The Russian foreign Ministry, in turn, confirmed that the crash killed five people, including four Russian citizens, two people were injured.
We will remind, today it became known about the crash of the helicopter in the suburbs of Istanbul, which during a dense fog hooked up the TV tower, resulting fell beside the track. The crash claimed the lives of five people.
Comments
comments