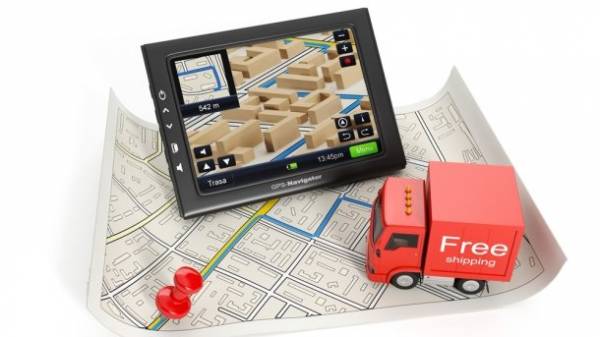 GPS tracker is used for transmission and reception of information from satellite control facilities. The decision to purchase a gps monitoring would be the most effective management tool for transport companies, focused on profit. An example of the use of satellite monitoring as a method of business optimization in the field of transportation, is a widespread European practice.
What are the benefits of gps systems?
Fleet management with the optimization of the fuel consumption and other commercial resources — the main component in the estimate of the costs of transportation services. Control of fuel consumption, whose share in the maintenance costs of the vehicle fleet is less than half, it is not only their effective use. The controlling function lies in the elimination or at least reduction of cases of theft on the part of some selfish driver personnel.
Monitoring of vehicles through GPS controller allows you to adjust the companies involved in transport services, objective, independent from human factor, regulatory structure that:
ensures the quality records;
increases production discipline;
increases the competitiveness of the company;

stabilizes the security of the traffic;
GPS monitoring of the vehicle fleet increases the profitability of the business without expanding staff. Minimization of costs is provided for customers who do not need paid services to monitor the movement of cargo. Information from a satellite control are equally available to both parties of the contractual arrangement.
Additional costs or economic benefits?
It may seem that the installation costs of satellite monitoring will become unproductive investment. And that's just at first glance. Gps tracking is an innovative new technology that solves the issues of saving resources with full cost recovery of investments in it for a few months. The advantages are measured not only in material terms. GPS-tracker is:
net profit by saving fuel for the unauthorized costs through route optimization;
continuous monitoring via satellite over the physical presence of the vehicle in real time, notification of failure to comply with the route map, the prevention of car theft;
the formation of the work schedule the traffic considering the potential employees (registration and control time to complete the rest of the drivers);
online-support of drivers;
basis for constructive dialogue with the traffic police.
That losing a transport company without the gps tracking?
Not having a perfect system of control, transport, parks do not receive objective data for analysis of fuel consumption with the goal of sound management of fuel procurement to future periods. Without a GPS tracker will not work be sure the vehicle mileage, the number of flights, and in places refueling operations, in the Commission of unauthorized discharges.
Gps navigation is a component of successful business projects.
Comments
comments