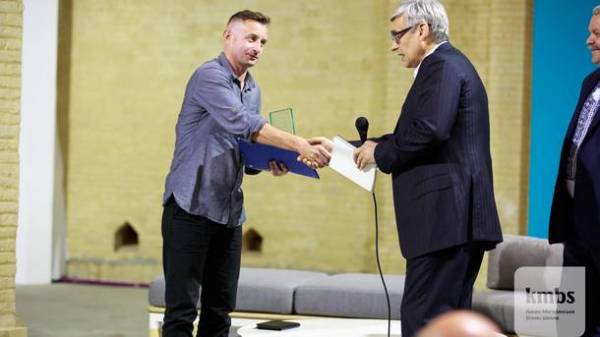 Today at the VII International festival "Book Arsenal" was held the ceremony of awarding the Prize named after Vasyl Stus. The winner for special contribution to Ukrainian culture and resistance civil position became Serhiy Zhadan, a Ukrainian poet, prose writer, translator and social activist.
The award named after Vasyl Stus in 1989 founded the Ukrainian Association of independent creative intelligentsia, headed by Yevhen Sverstyuk. It was presented every year on January 14, the day of St. Basil. Starting in 2016, Kyiv-Mohyla business school, Ukrainian center Uznarodov PEN and publishing house "dukh I Litera" took the continuation of the Award itself.
Last year the winner was the founder of the Lviv Forum of publishers Oleksandra Koval. Also among the winners of previous years rocker and social activist Svyatoslav Vakarchuk, Vice-rector of the Ukrainian Catholic University Myroslav Marynovych, singer the Telnyuk Sisters and others.
Comments
comments