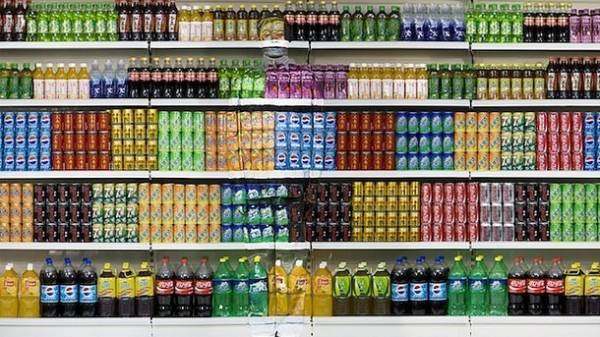 Over the last year between April 2016 and March 2017, the market of non-alcoholic beverages (mineral water, sweet carbonated water, iced tea and energy drinks) of Ukraine grew by 15.25% in value terms and by 4.7% in volumes sold liters, writes "Business".
Revenue the soft drink category in the previous year rose by 26.17% in value terms and decline by 4.16% in real terms.
Experts explain – the main reason for the positive dynamics of this year was slower growth in prices on the Ukrainian market for all soft drinks compared to last year: +10,08% per litre in 2017 against +of 31.65% from a year earlier.
Change shows a small but very fast growing category, both in volumes and in-the-money — and-energy drinks, which due to developing low-cost brands increased sales in litres by 16.9% and became the leader of growth in volume among all non-alcoholic beverages.
"The soft drinks market is one of the few showing positive dynamics and consumer trends", — said the head of Department on work with the manufacturers of soft drinks, beer and milk Nielsen in Ukraine Alina Abdullina.
According to her, the growth of the soft drinks market, which is observed in Ukraine, are the efforts of producers working in the conditions of inflation and with a focus on the power of the brand and price attractive offers and new variations of beverages in response to consumers ' needs and promoting a culture of consumption.
In each of the categories of the group presented the products of own brands networks, however, the energy and sugary carbonated drinks sales in litres private label is growing by 22% and 32.8%, respectively. At the same time in the mineral water and iced tea, the share of sales falling by 8.5% and 6.5%, respectively. Evidence of the perception of private brands consumer still products at a more affordable price.
In the channels of trade is also changing, significant sales growth and importance of the modern trade channel — superHyperminimarkets; and at the same time significantly fall in all channels of traditional retail, not only in importance but also in physical and monetary terms.
So, the biggest traditional retail channel — grocery stores — began selling less than 2.5% (in volume) non-alcoholic beverages for the period from April 2016 to March 2017, compared with the same period last year.
Comments
comments