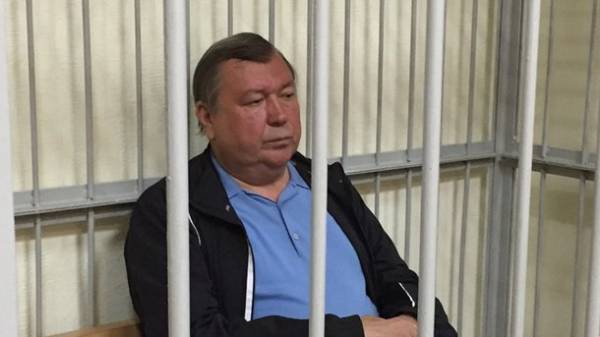 Former head of Luhansk regional state administration and tax administration of area Alexander Antipov, in the case of "tax sites" is not made within the prescribed period a security Deposit of 15 million UAH, in addition, the investigator of the military Prosecutor announced his new suspicion, said chief military Prosecutor of Ukraine Anatoly Matios.
"We served in the Pechersky court of Kiev a request to change to a more restrictive (arrest) the measure of restraint for former head of GNA in the Luhansk region the suspect Antipova, who is not made within 5 days defined him court bail in the sum 15 million UAH; in his house during the search were seized 4 million dollars of "unknown" origin," – said Matios.
In addition, according to him, the evening of 30 may the investigator of the military Prosecutor announced Antipova new suspicion under part 3 of article 209 of the criminal code (legalization of incomes, received by criminal way).
As reported, on may 24, law enforcement officers conducted in 15 regions of Ukraine operation against the former heads of regional managements of the Ministry of revenues and duties involved in the organization of functioning of the so-called tax areas associated with the former Minister of revenues and duties Oleksandr Klymenko. Was arrested 23 members of tax administrations in the provinces.
The Pechersky regional court of Kiev released from-under guards Antipova and ordered it within 5 days, a Deposit of 15 million UAH.
Earlier it was reported that appointed by the court total bail of former heads of tax administrations is 443,988 million hryvnia.
Comments
comments