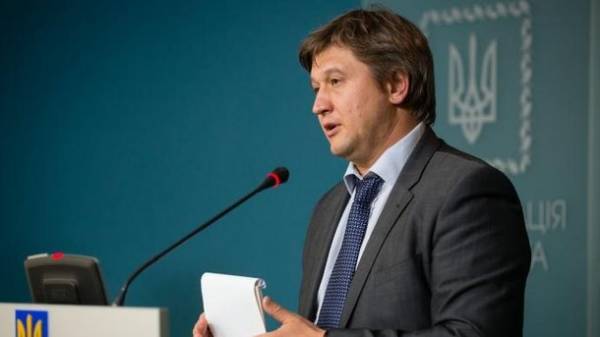 A renewed Memorandum between Ukraine and the IMF, signed at the end of last week, contains, including provisions for pension, land, banking and other important reforms. This was announced by the Minister of Finance of Ukraine Alexander danyluk, reports "UKRINFORM".
"The Memorandum was signed, as announced by the IMF on the agreement (4 Mar. – Ed.)", – confirmed the Minister.
With regard to the conditions stipulated in the document, danyluk did not deny that they cover, including pension reform.
"In fact, we need to understand most importantly, what the IMF wants and what we want is a fair balanced pension system", – said the head of the Ministry of Finance.
For this, according to him, it is necessary to carry out a pension reform which will balance the Pension Fund that there was no deficit.
In addition, in the Memorandum there is a position on the land market.
"How many years of land markets almost don't exist in fact and de jure. In practice it is, lands are bought, sold, everything is gray, the strange schemes", – said the Minister, noting that it is necessary to ensure that the land market is earned, especially for the agricultural sector.
Another important reform, according to danyluk, true for public banks.
"Now we own as a state 55% of the banking system. This is a very high proportion, and we need as soon as possible to improve the performance of these banks so that they do not "distort" competition and plan how to get out of these banks, because it is clear that the state can not possess 55% of the market, it harms economic development," – stated the Minister.
We will remind, on March 4, the IMF mission reached agreement with the authorities of Ukraine in respect of the Memorandum of economic and financial policies.
Comments
comments