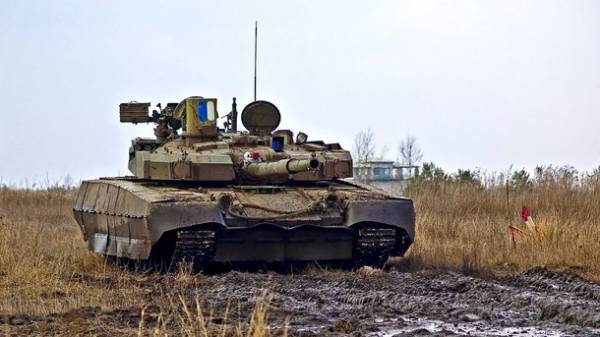 In the formation of the state defense order for the year 2018 shall be provided for the purchase of the Armed forces of Ukraine of the party of main battle tanks (MBT) "Hold." This was stated by Secretary of national security Council and defence of Ukraine (NSDC) Oleksandr Turchynov.
"For us the task that we put before the Ministry of defense, before the defense industry, so already next year this tank went into the Armed forces of Ukraine. The state defense order for next year we envisage a minimum of 10 tanks "Oplot" to one company, we were fully staffed," – said Turchinov.
The NSDC Secretary said that since that time the transition of the Armed forces of Ukraine by the new Ukrainian tanks.
"Tank (MBT "Hold" – Ed.) showed himself as one of the best, of course, when we test it in combat conditions, the plant will modify and improve, so that he had virtually no competition. So I imagine anyway and hope", he added.
We will remind, earlier Turchynov said that Russia is increasing its military presence on the border with Ukraine.
Morozov KMDB created them by order of the Ministry of defense of Ukraine, the tank BM "Oplot" is adopted for the APU in may 2009, the Ministry of defense of Ukraine in the same year ordered 10 tanks "hold-M", but vosika was delivered to two tanks, and the contract was frustrated because of the lack of funding in subsequent years.
According to experts, MBT "Oplot" has one of the highest rates of technological complexity among the new fighting machines in the world – 80%.
The tank is equipped with, including with modern systems of protection of communications and armament control, including the active system to counteract high-precision weapons, night vision devices and remotely controlled machine gun.
Comments
comments