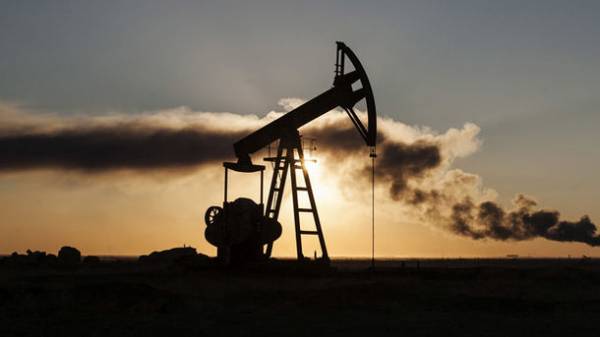 The jump in oil prices occurred because of a US strike on Syria, experts say.
So, at auction in London June futures for benchmark Brent crude oil rose half a percent, for the first time since March 7, surpassing the mark of 56 dollars for barrel. A little later, the price of Brent fell below this level, however, the price of a barrel is still high.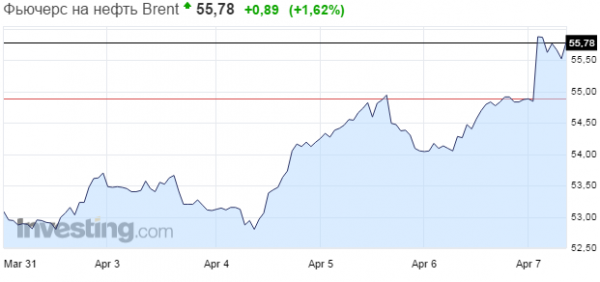 In addition, U.S. crude oil in Asian markets rose today, the price two percent, this is not the limit, the analyst believes the company AxiTrader Greg McCann, reports CNN.
From the point of view of the expert, the situation in the oil markets are often changing under the influence of geopolitics. And the uncertainty of the situation with Syria and the concern will continue to send the price of "black gold" up.
Recall that the US Navy ships stationed in the Mediterranean sea, struck by Tomahawk missiles at air base by Syrian government forces on 7 April. In all there were more than 50 rockets that were aimed at the runway, and aircraft Parking and refueling facilities.
The operation was carried out by order of the President of Donald trump in response to a chemical attack in Idlib. As explained trump, a military strike was inflicted on the airfield, where they had carried out a chemical attack.
It was reported that hundreds of Syrians died from the chemical weapons (presumably sarin gas) – after the bombing sites of the Syrian armed opposition in Idlib town of Khan shaykhun was covered with a poisonous cloud. According to eyewitnesses, people were dying from suffocation, many lying on the ground motionless, the other was observed vomiting and was frothing at the mouth.
Version to UK-based Syrian monitoring centre for human rights, an airstrike in Khan shaykhun made aircraft of the Syrian army or the Russian aviation.
Comments
comments