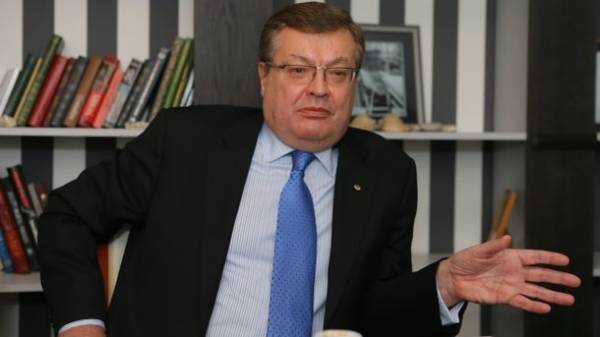 For a full partnership with the Americans is not enough to have scored only the truth and the struggle for international law, Ukraine should be beneficial for the United States. This was stated by the TV channel NewsOne, former Minister of foreign Affairs Konstantin Gryshchenko
In his opinion, Americans, even if not the best relations with Russia will give it more attention than Ukraine.
"Everyone understands that Russia depends on a very wide range of problems faced by Europe and the United States. Therefore, the United States still, even with a negative agenda regarding relations with Russia will give this relationship more time and attention than we (Ukraine – ed.)", – said Grishchenko.
He noted that the arguments of today offers the USA for cooperation, is not enough.
"If we want to have them (the States – ed.) as allies just because we think it is right, that there is an objective struggle for international right, that's not good enough in the modern world", – said the diplomat.
Earlier, foreign Minister of Germany, Sigmar Gabriel, has estimated the consequences for Ukraine in the rapprochement between the U.S. and Russia. According to him, the administration of U.S. President Donald trump while only looking for his strategy against the Russian Federation.
In turn, the former Deputy Secretary General of NATO and former U.S. Ambassador to Russia, expert of the NGO "Atlantic Council" Alexander Vershbow said that the U.S. will not bargain with Russia at the expense of the interests of Ukraine. In his opinion, a lot of people understand that this is a strategic error that will ultimately lead to more instability in Europe.
Comments
comments