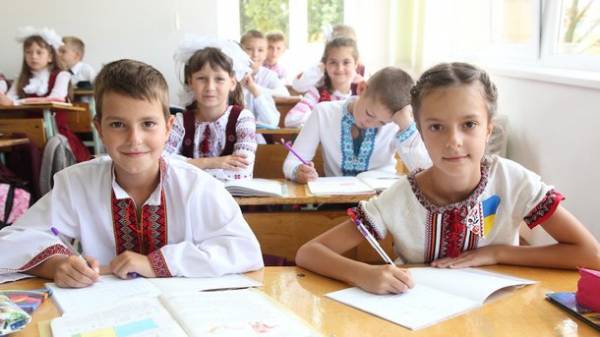 The education system in Ukraine requires urgent changes not only on the level of funding, revision of standards and the introduction of testing. The main problem for most students and teachers still grading. In an interview with "New time" said co-founder and strategic development Director at private school "Athens" Alex of the Greeks.
According to experts, the majority of children is afraid of getting bad mark, so they are quite rare to see happy when you come back from school. "Prom" is a hodgepodge of various types. Do the numbers of the success of the child is impossible", – said the Greeks.
The newest system offered by the expert is based on an equal division of educational achievements. It is composed of four components. The first is direct knowledge, all you need to remember for a successful future: theorems, foreign words, axioms, definitions.
The next component involves acquiring skills. The teacher takes into account repetitive actions, helps the student to automate and not think about the next time they are executed. For example, when reducing fractions.
Important components it considers the test a normal test in the "questions and answers", but you need to pay attention solely on the rate of reaction of the child.
And the most important in the education system of the Greeks believes the so-called "public algorithms" – statement of logical problems whose solution will require not only acquired knowledge but also practical skills and experience.
"The result may be incorrect. It doesn't matter. An open question may not have a "right" answer," – said the teacher.
Comments
comments