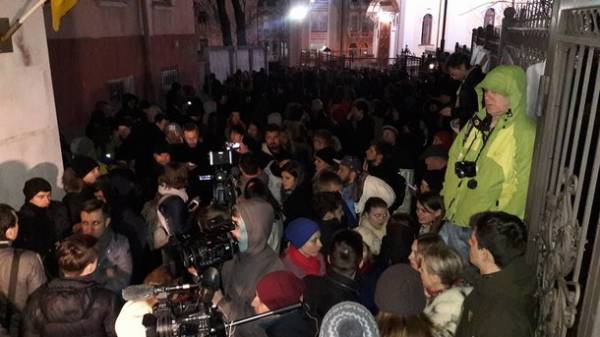 The Solomensky district court of Kiev again today rejected the petition of lawyers dismissed from the post of head of the State fiscal service of the Roman Nasirov about carrying out is judicial-medical examination on the possibility of participation of the accused in court on the state of his health.
Just investigating judge Alexander Bobrovnik came out of the deliberation room, where she considered the petition and announced the refusal.
The court hearing continues.
At the entrance to the courthouse are now about 50 activists. As of yesterday, cars of Automaidan are blocking the exits from its territory.
Earlier in the meeting there was a break in communication about the presence of explosives in the building in Solomensky district court of Kiev.
Comments
comments