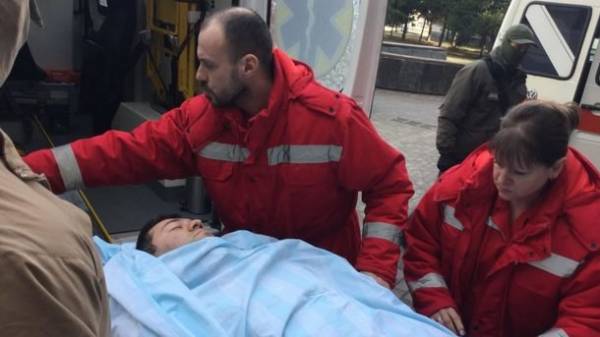 The lawyer dismissed Chairman of the State fiscal service of the Roman Nasirov Alexander Lysak said that he will ask the investigating judge to the urgent hospitalization of his client. He said this to journalists in the courthouse, reports UNN.
"I will insist in the first place, when the trial proceedings begin, of the urgent hospitalization in the place where you need to get him and to heal, not to mock a man for 12 hours," said lisak.
In addition, according to him, Nasirova must be provided food and rest.
He recalled that 72 hours after the arrest Nasirova end tomorrow at 23:57.
According to him, we are creating the conditions to delay the process. "We are interested as soon as possible to begin the hearing, since we are quickly going to respond to the violations that have, as he (Nasirov – ed.) requires emergency medical care and hospitalization," said lisak.
The lawyer added that he was not allowed to communicate confidentially with Nasyrovym.
We will remind, on March 2, Novel Nasirova handed suspicion. During this time he became ill. According to lawyers, the suspect was delivered when the President of the SFS was already unconscious, which is illegal.
Roman Nasirov is suspected of abuse of office and embezzlement of public funds in the amount of over UAH 2 bn. The consequence considers that Nasirov, acting in the interests of the Deputy Onishchenko, the "gas business" were arbitrarily granted a number of enterprises the possibility of tax liabilities in installments.
Yesterday, 3 March, the Cabinet Nasirova was removed from the post of Chairman of the SFS, with responsibilities for the head office to the acting Deputy head of the GFS Miroslav Sold.
March 4, Nasirova was moved from the "Theophany" in the Institute of cardiology named. Strazhesko for confirmation or refutation of his state of health. However, according to the lawyer Nasirov, the doctors were unable to establish the diagnosis official.
Comments
comments