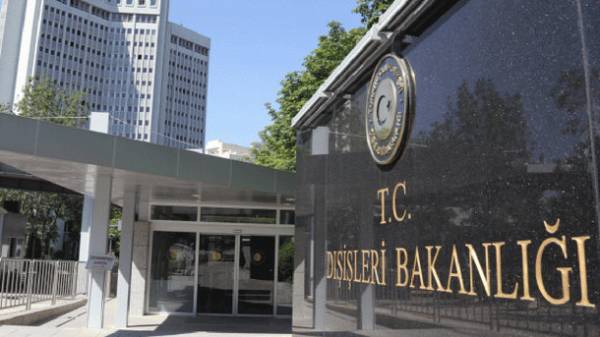 The Ministry of foreign Affairs of Turkey, criticized the Report of the US State Department on the situation of human rights in the world in 2016. It is reported by the Anadolu news Agency.
"It is noteworthy that the state Department's report does not mention the fact that the leaders of terrorist movements Parallel state behind the attempted coup of July 15, 2016 in Turkey, are now in the United States. In the case of the terrorist organization PKK, the report admitted the term internal conflict that in no way is unacceptable," – said the Turkish foreign Ministry.
In Ankara, said that part of the report devoted to Turkey, contains incorrect and far from the realities of the country information.
"It is deeply regrettable that in a time when the people and government of Turkey are struggling with an unprecedented threat of terrorism, attempts of forming incorrect ideas about the just struggle of the country with terrorists FETO, PKK, DHKP-C and DEAS", – noted in the Ministry.
Also, the Turkish authorities drew attention to the insufficient illumination for the us state Department themes the provisions of the 3.2 million refugees who found shelter in Turkey.
Comments
comments