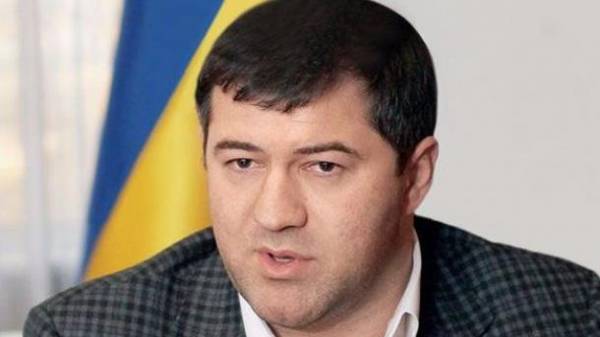 Discharged of fulfillment of duties of the Chairman of the State fiscal service Roman Nasirov has stated that simulates illness, to leave the Ukraine is not going and also prepared to go to court to prove the groundlessness of the charges against him. About it reports the edition "Gordon".
"I'm not going in any case to go to the hospital chair, and do not mimic the disease. I have enough self-esteem and respect for the law, so I tuned over time to go to the court and to personally take part in the meeting, which will consider the measure of restraint against me," he said.
Nasirov is convinced that he will be able to publicly prove the groundlessness and absurdity of the charges, including in court.
"It's a shame that the body can not withstand the sudden psychological pressure. But again, I'm interested as soon as possible to escape from the hospital, to refute the allegations. Hopefully, doctors will be able to complete the rehab, then I will be able to professionally and publicly in court to defeat all false accusations. Don't make me a scapegoat. I am a patriot of Ukraine, here live my parents, wife, three children, friends. I'm not going to run, and does not intend to do so in the future," he said.
Also Nasirov applied to the active commentators of this story is not to make premature conclusions.
"You can't even imagine how fast the so-called "suspicion" will be shattered. I hope that we are living in a European country, and an honest man has the ability to defend themselves in court," he said.
We will remind, on March 2, Novel Nasirova handed suspicion. During this time he became ill. According to lawyers, the suspect was delivered when the President of the SFS was already unconscious, which is illegal.
Roman Nasirov is suspected of abuse of office and embezzlement of public funds in the amount of over UAH 2 bn. The consequence considers that Nasirov, acting in the interests of the Deputy Onishchenko, the "gas business" were arbitrarily granted a number of enterprises the possibility of tax liabilities in installments.
Yesterday, 3 March, the Cabinet Nasirova was removed from the post of Chairman of the SFS, with responsibilities for the head office to the acting Deputy head of the GFS Miroslav Sold.
Comments
comments