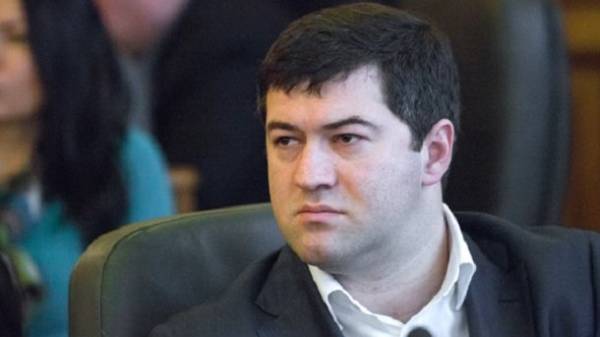 The Board of doctors of the Institute of cardiology named after academician Strazhesko are unable to establish the diagnosis is temporarily suspended from the post of Chairman of the State fiscal service Novel Nasirova and find out whether he can participate in court proceedings. About it to journalists was declared by its lawyer Alexander Lysak, reports UNN.
"There are already conclusion of what I said before, is to answer the question, may or may not (Nasirov – ed.) to participate in court proceedings is exclusively the competence of forensic experts," said lisak.
According to him, it is judicial-medical examination done long term.
He added that doctors are unable to diagnose due to the fact that there are no documents in the "Theophany".
"The Commission concluded that to establish the diagnosis (Nasirova – ed.) is impossible, because there are no documents for the institution where he was. I don't know what to do," said the lawyer.
Lisak noted that since Nasirov not discharged from the "Theophany", it must be sent back to the facility.
"He drove here, not knowing what to chop, what to do," says lisak.
The decision to return a suspect in "Feofaniya", according to the lawyer, should make the detective NABOO.
As reported this morning Nasirova was transported, accompanied by detectives NAB and physicians of the Ministry of interior in the Institute of cardiology named after academician Strazhesko Kiev.
We will remind, on March 2, Novel Nasirova handed suspicion. During this time he became ill. According to lawyers, the suspect was delivered when the President of the SFS was already unconscious, which is illegal.
Roman Nasirov is suspected of abuse of office and embezzlement of public funds in the amount of over UAH 2 bn. The consequence considers that Nasirov, acting in the interests of the Deputy Onishchenko, the "gas business" were arbitrarily granted a number of enterprises the possibility of tax liabilities in installments.
On 3 March, the Cabinet Nasirova was removed from the post of Chairman of the SFS, with responsibilities for the head office to the acting Deputy head of the GFS Miroslav Sold.
Comments
comments