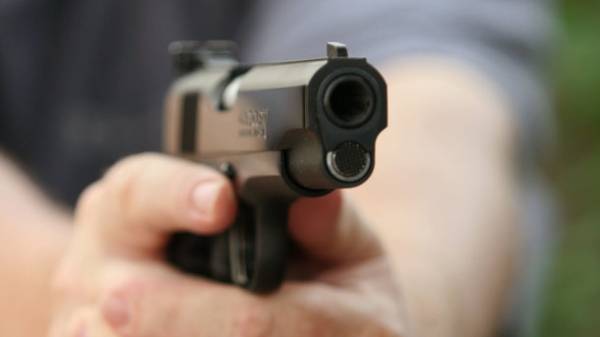 In Zhytomyr, the soldier started shooting – one person was injured.
City police reported that in the yard of one of houses along Independence Avenue there was a conflict between residents due to car Parking. Verbal altercation quickly turned into action.
27-year-old man pulled out a gun fired several shots, including towards the opponent. In the result he received injury: damage of the left elbow joint and the lumbar spine.
The victim received medical treatment.
On the spot was arrested his assailant, a soldier. Seized from him was a device for shooting of rubber bullets and the gun.
Initiated criminal proceedings under part 4 of article 296 of the Criminal code of Ukraine (hooliganism). The sanction of article provides imprisonment for the term from three till seven years.
We will remind, on February 21, about 9.30, in Kropyvnyts'ke shooting occurred. A local resident during a meeting with three unknown persons have got gunshot and stab wound. Militiamen detained malefactors.
The suspects, who opened fire in Kropiwnicki, the police found a hunting rifle and a shotgun.
Comments
comments