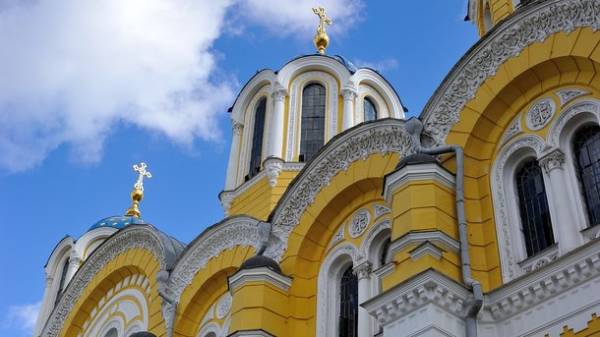 In 2017 the Annunciation falls on April 7. It neperehodimyh holiday, the date of which is connected with the date of Christmas: between Annunciation and Christmas is exactly 9 months.
In the feast of the Annunciation, the Church recalls how the Holy virgin appeared the Archangel Gabriel and told that she will give birth to the son of God, reports Thomas.
Mary to 14 years was brought up at the Church, and after coming of age was betrothed to Joseph. In the house of his betrothed spouse, she led a quiet life of prayer, keeping the virginity. And because she was surprised how can have, if you do not know her husband.
The Archangel told her: "the Holy Ghost shall come upon Thee, and the power of the most high will overshadow You." Mary humbly replied, "Behold the handmaid of the Lord; be it unto Me according to Thy word." This event gives rise to the Gospel stories.
The willingness of the blessed virgin to take all that awaits her is an example for every Christian, what should be the relationship of man and God. Their meaning in cooperation, i.e. not only the acceptance of God's Will, but the manifestation of his own goodwill towards the Lord.
Most often, the Annunciation is celebrated on the days of lent. This holiday (if it is not in Holy week), fasting weakens and is allowed to fish. In 2017, the feast of the Annunciation will be celebrated on the last day of the great lent, the eve of Lazarus Saturday and palm Sunday.
Comments
comments