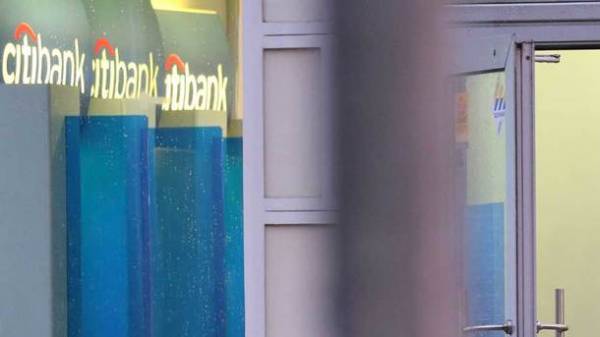 Ukrainian "daughter" of the Russian Citibank has no plans to follow the example of "savings" and leave Ukraine.
"We confirm that Citi has no plans to leave Ukraine", — reported in a financial institution.
As you know, Citibank is included in the thirty largest banks of the Russian Federation.
We will remind, on March 27, it became known that a consortium of investors consisting of Norvik banka's Latvian and Belarusian private company acquires 100% of shares of Ukrainian "daughter" of Sberbank. The main buyer of the Ukrainian subsidiary Bank Sberbank of Russia will perform the son of the owner of the oil company RussNeft Mikhail Gutseriev said.
Thus , the NBU has not yet received official notification from the prospective investors on purchase of Ukrainian "daughter" of Sberbank. The national Bank also has not received the relevant documents for the acquisition of substantial participation.
March 16 President of Ukraine Petro Poroshenko enacted NSDC decision on sanctions against the banks with Russian capital. The sanctions take effect today, March 23.
Under the sanctions were Sberbank, Ukreximbank, VTB Bank and BM VS Bank. The sanctions imply a ban on any operations in favor of the parent banks, including interbank loans, deposits, purchase of securities, prohibition of dividend payments and other operations. Citibank under sanctions did not get.
Earlier, the head of the second assets of the Russian Bank VTB Andrey Kostin said that VTB wants to have a really good deal for its subsidiary in Ukraine by the end of the year to determine whether to sell the subsidiary Bank or to continue to reduce its business.
Comments
comments