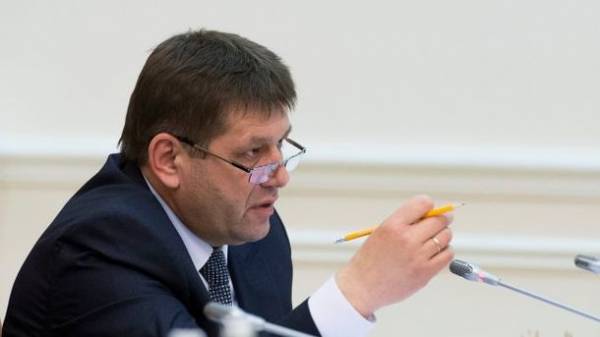 The Cabinet of Ministers of Ukraine has three scenario, if the blockade in the Donbass will continue. This was stated by Vice Prime Minister-Minister Vladimir Kistion the TV channel Newsone.
"There have been several meetings, we have created several scenarios. Currently we have three scenario. It is the actions of the interim emergency measures until 1 June. The second is the effect of the provisional measures until 1 September. The third effect of the provisional measures until the end of 2017," he said.
Vice Prime Minister noted that the first option for the government is the most attractive.
We will remind, from February 17 in Ukraine introduced a state of emergency in the energy sector. State of emergency declared for a month, but if necessary may be extended.
As you know, in Ukraine a few weeks, a group of "activists", who call themselves veterans of fighting in the Donbass, blocking the supply of anthracite coal from the so-called "republics". The coal of this group is extracted only in occupied territory and it depends on the generation of electricity and thermal energy. Available reserves of coal in Ukraine will last for a maximum for forty days, but the state of emergency stocks can "stretch" a hundred days.
Earlier "Today" addresses the major issues state of emergency in the energy sector: the website found that the introduction of state of emergency mean for Ukrainians, as well as who and when will remain without electricity.
Comments
comments