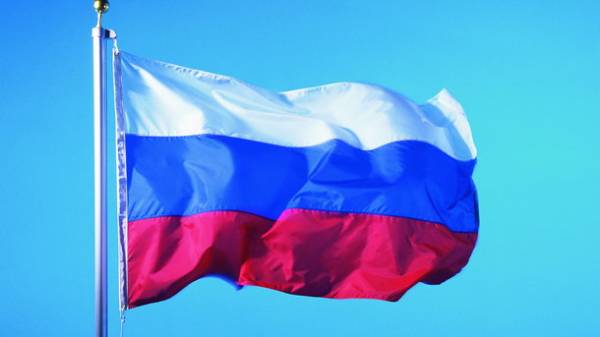 The Supreme Council of Transnistria adopted in the final reading a bill under which the Russian flag became the second state in the region. About it reports "UKRINFORM" in Moldova.
As highlighted in the explanatory Memorandum to the bill, the use of the national flag of Russia on the territory of Transnistria "is associated with the desire of residents of the region to join the Russian Federation on the basis of the results of the referendum of 2006".
According to the authors of the bill, the use of the Russian flag "will be an important stimulus for further economic and political integration with Russia".
Thus, from now on, all public institutions of the region will be posted two flags – Russian and Pridnestrovian (Transnistrian flag – the flag of the former Moldavian SSR). Flag of Transnistria will be posted to the left of the buildings, and the Russian on the right.
The official Chisinau has not commented on the decision of the authorities of the unrecognized Transnistria.
Earlier Pro-Russian President of Moldova Igor Dodon promised to hold a referendum on the status of the unrecognized Transnistrian Moldovan Republic.
The independence of Transnistria was proclaimed on 25 August 1991, and then between separatists and Moldovan troops began the short armed conflict that ended in the actual victory of the separatists, supported by Russian army.
Yesterday the President of Moldova, Igor Dodon, called for the provision of the unrecognized Transnistrian Moldovan Republic (TMR), a special status within a United country.
Comments
comments