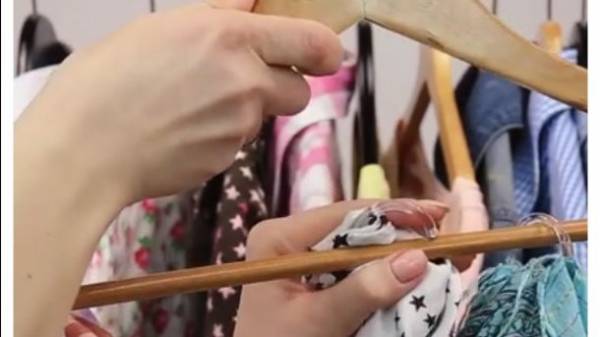 Came the long awaited spring and it's time to restore order in the closet. Even hiding all the warmest sweaters you can't always organize the closet space.
Website Marketin shared the lifehacks on how to restore order in the closet, using the means at hand.
What sort hangers, enough to get a small hook from under the cans.
To things on the straps will not fall off the hanger is enough to wound on the ends of stationery gum.
To order the scarves, use a plastic ring into which you can thread a scarf.
Earlier Today figured out where to buy TOP 10 pair of shoes for a comfortable spring from the Ukrainian manufacturer.
Comments
comments