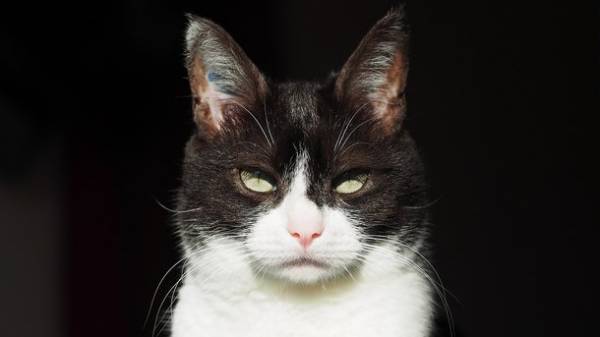 While in Ukraine is raging panic with the delay in the children in the group of death, who call themselves the "Blue whale" and predispose adolescents to suicide, in Facebook there was a great alternative.
Psychologist Svetlana roiz invented his game, which he called "blue March a cat." All participants are required to 33 jobs that are associated with positive emotions and positive actions.
"Today, my students will get such an email: I'm your sponsor in the game "blue March a cat." Your first 33 tasks," says roiz and lists them.
To look out the window. Find 5 signs of spring.
2. Go to the mirror. To Say – "Oh! So it's …." (call my name)
3. During the day I close my eyes to distinguish between 4 different sound
4. Hug (child, husband/wife, cat, officer, cat officer)
5. Remember the 5 reasons why you chose this work
6. To write a life-affirming letter for neighbors. To attach the Elevator
7. Slowly drink tea/coffee/cocoa
8. To walk (up the stairs, down the street), saying at every step is happiness, happiness, happiness (joy, spring…)
9. Remember about 5 people that even to remember nice
10. One of these people to say about it
11. 2 hours to go to FB
12. To read a Chapter from the book
13. To do 10 squats (10 push UPS)
14. Draw with pen on the wrist a little blue cat
15. Added to food spices (or to remember to find the most pleasant aroma for the day)
16. To ask someone to make tea or coffee
17. To clean the house
18. Remember that long delayed – start doing
19. To find a movie for evening viewing
20. To recall 5 things they are grateful in life
21. A teaspoon (carefully) to recapture the Cup the rhythm of your favorite song
22. Put your hand on your chest, listen to the heart, every knock, I LOVE
23. Smile of a passerby
24. To eat something with rich taste
25. Is – to dance for 3-5 minutes with eyes closed. Acceptable – the index and middle finger (like legs) to portray the dance.
26. Find 5 red objects in the street (to count the cars, umbrellas, scarves)
27. Put a book on your head – hold it on your head for 3 minutes
28. Every hour to take breaks at work for 2-3 minutes of breathing air at the window.
29. To come up with a bright piece of clothing (which is not necessarily visible to others)
30. Squinting, looking at the sun
31. Quietly meow
32. To buy a children's kaleidoscope pocket and carry bag
33. Take care to sleep.
At the end of the post Svetlana promised new jobs.
Earlier it was reported that according to the rules of the group of death "Blue kit", Teens should do the job – to ispolzovatj their hands, to throw himself under a car or to inhale the gas and remove it on video. Send it to administrators via social media, and they in turn sell. The last task in all cases ends in death.
Cyberpolice found that in Ukraine there are already several groups that they are registered under different names. In groups there are more than 200 users. There are already confirmed cases of suicide, teenagers who are connected with the activities of such groups. It is reported that the administrators of such groups sell deadly video through special sites.
See also: the Psychologist explained that pushes children to participate in such a deadly game, and told how to protect their children
Comments
comments