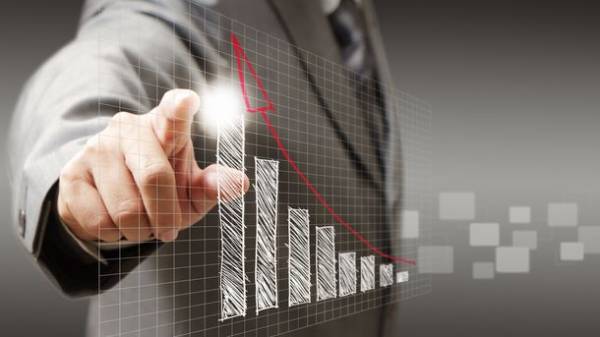 The economy of Ukraine in January 2017 increased by 5.1%, whereas in January of last year, GDP fell by 1.6%. This is stated in the report of the Ministry of economic development and trade of Ukraine.
"In General, in January 2017, GDP growth is estimated by the Ministry of economic development roughly at the level of 5.1 percent," the report says.
Analysts attributed the growth to two factors – the low base of comparison last year, and also rising prices on world commodity markets amid rising investment demand.
The Ministry noted that the positive trend will continue, though will be lower, particularly due to the blockade in the Donbass.
"We expect more moderate growth dynamics in comparison with January, which will be due, first, a higher base of comparison last year in February-March than in January, and secondly, tangible impact in the short term blockade of the railway communication. But, according to our estimates, growth will be saved," – said in the report.
Earlier the Ministry reported that Ukraine's GDP growth in 2017 is expected at 2.4% with an inflation rate of 11 percent.
The budget of Ukraine for 2017 the government has estimated GDP growth of 3 percent with inflation of 8.1 percent, and the hryvnia exchange rate at the level of 27.2 hryvnia for 1 dollar.
Comments
comments