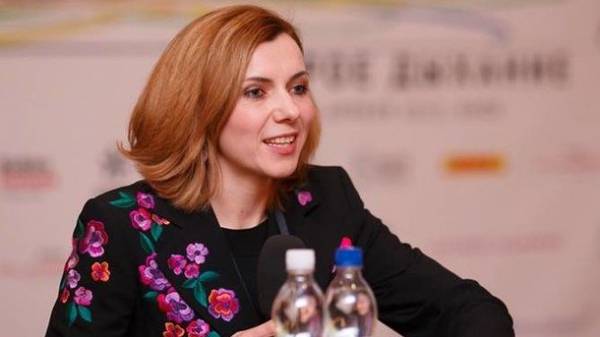 Ukraine's economy lost about a billion dollars due to trading of Russian aggression, and in the most affected Asian countries – exports to Kyrgyzstan and Kazakhstan. this was stated in an interview ZN.UA Deputy Minister of economic development and trade, trade representative of Ukraine Nataliya Mykolska
According to her, the greatest losses Ukraine has experienced in export to Kazakhstan and Kyrgyzstan, where the country has lost more than 40%.
"Hooked" and the rest of the country. If we sum up it all, then we will reach a figure of about one billion dollars of direct losses. Focuses your attention on the fact that it is direct losses, that is, only from the sale of goods. But we lose and the market of related services in the sector of transport and logistics. And all this against the background of falling industrial production in Ukraine and the fall of its exports to Russia", – said Gaina.
She also noted that Russia is trying to oust Ukraine from the markets of these countries and occupy its niche.
"The first is to limit the foreign currency proceeds to Ukraine, making us financially weaker. The second is to force the Ukrainian product markets in these countries, replacing them with Russian products. In most cases it's really interchangeable products. The third goal is to understand the transnational corporations that have production on the territory of Ukraine, and in Russia that they should leave Ukrainian soil, and to develop production on the territory that can provide them hassle-free access to markets", – concluded the trade representative of Ukraine.
We will remind, Ukraine has filed a suit against Russia to the world trade organization because of the limitations of transit. The claim about the limitation of transit was already the second claim of Ukraine to the WTO against the Russian Federation for the last time. 15 September 2016-Ukraine has started the procedure of appeal against the decision of the RF government on introduction of embargo on the transit of Ukrainian goods to the Russian territory in direction of third countries. Now is collecting materials for the third claim, which will cover numerous prohibitions and restrictions on the import of Ukrainian goods to Russia.
In case of default by Russia of WTO decisions on the transit of goods Ukraine has threatened to impose additional duties for Russian goods.
Mutual trade restrictions between Ukraine and Russia were introduced in January of this year, due to the fact that Ukraine and the EU entered into force the free trade regime. Winter was considerably restricted the export of Ukrainian goods to Russia, and then it imposed a full embargo on food exports from Ukraine to Russia. In July, Russia continued the policy of trade restrictions, closing the transit of Ukrainian goods through its territory towards third countries, especially Kazakhstan and Kyrgyzstan.
Comments
comments