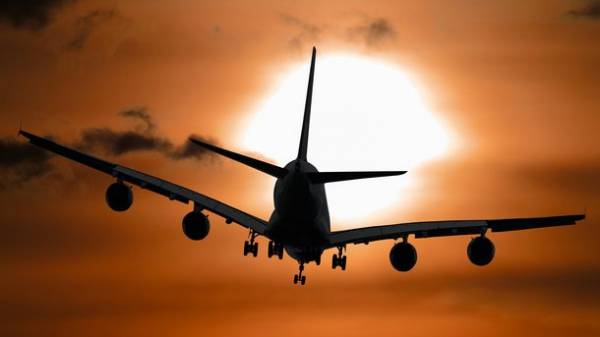 Today a window to Europe for us is wide open: the European Parliament voted for Beavis for Ukraine. Because of this great news we will tell about features of work of airlines, we are willing to ship overseas on the cheap. We are talking about low-cost airlines. Today from Kiev, Lviv and Kharkiv flying four airlines. In October they will be joined Irish Ryanair, which has a very extensive network of routes (see map) and really cheap tickets (in Europe you can fly for 10 euros). All of these savings, however, may come to naught if, for example, to register himself and baggage on the airline website. About these and other nuances we'll talk.
CHEAP TICKETS: HOW GROW WINGS
In the most General form of budget (low-cost carrier, discounter) called the airline, whose business model requires the lowest possible cost of flights. The cheapness is due to the fact that the price of the ticket includes the minimum services. A good illustration of this approach — flight meals for a fee and free Seating in the salon (number of chairs in the ticket is not specified). I wanted something beyond the specified low — pay. However, there are exceptions.
"AirAsia, for example, many free services: Luggage — 1 piece (20 kg) and 2 pieces of hand baggage, choice of seat, hot meal and soft drinks (and this is on flight duration of 1.5 hours). On Board the Airbus A320 comfortable distance between the seats. Plus embarkation and disembarkation through television ladders (usually from low-cost airlines to the aircraft drives the bus. — Ed.)", says aviabroker Alexander Cheban.
It should be noted that the way of reducing the number of services in favor of cheaper tickets are many traditional airlines. Some of them, for example, began to offer tariff "without baggage", is not included in the ticket price, food, etc. (so study the rules of carriage and fares on the airline's website — so you can save).
Another reason for low cost — minimize costs of the company. From low-cost airlines no flights with connections, which eliminates the cost of overload of Luggage. Thanks to the online check-in requires less staff. In addition, use only new, straight from the factory, planes. Just about time to put the car on routine maintenance, sell it to other airlines, therefore there is no need to spend money.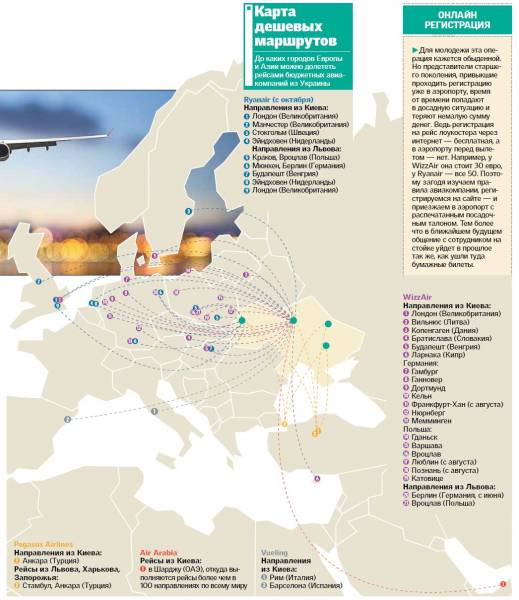 WizzAir
Directions from Kiev:
London (UK)
Vilnius (Lithuania)
Copenhagen (Denmark)
Bratislava (Slovakia)
Budapest (Hungary)
Larnaca (Cyprus)
Germany:
Hamburg
Hanover
Dortmund
Cologne
Frankfurt-Hahn (August)
Nuremberg
Memmingen
Poland:
Gdansk
Warsaw
Wroclaw
Lublin (since August)
Poznań (since August)
Katowice
Directions from the city:
Berlin (Germany, June)
Wrocław (Poland)
Ryanair (October)
Directions from Kiev:
London (UK)
Manchester (United Kingdom)
Stockholm (Sweden)
Eindhoven (Netherlands)
Directions from the city:
Kraków, Wrocław (Poland)
Munich, Berlin (Germany)
Budapest (Hungary)
Eindhoven (Netherlands)
London (UK)
Pegasus Airlines
Directions from Kiev:
Flights from Lviv, Kharkov, Zaporozhye, Ukraine:
Istanbul, Ankara (Turkey)
Air Arabia
Flights from Kiev:
in Sharjah (UAE), which handles flights more than 100 destinations around the world
Vueling
Directions from Kiev:
Rome (Italy)
Barcelona (Spain)
LUGGAGE: YOU WILL SAVE IF YOU PAY VIA THE WEBSITE
With regard to the transportation of bags and suitcases during the flight, then it's time to learn the new rules. We've learned that the "classic" airlines in the ticket price included transportation of one piece of hand Luggage and one piece of Luggage (many this rule has survived to this day). But all airlines require a fee for Luggage, and its size depends on different conditions.
For example, airBaltic the cost of one piece of baggage (in the case of a direct flight with the purchase of the service along with the tickets on the company website) is 20 euros. If you're going to pay for it at reception at the airport, then leave for 40 euros! The same pay if the connecting flight. And if, God forbid, the "gate" you find that your hand Luggage exceeds the allowed dimensions and must be carried as checked baggage, be prepared to shell out 60 euros. And it is almost the full value of the ticket (it starts from 80 euros).
Back to the low-cost airlines. At Ryanair are free to take into the cabin one piece of hand Luggage weighing up to 10 kg plus a small bag. Baggage weighing up to 15 kg will cost about 15 euros. From WizzAir small cabin Luggage (42x32x25 cm) — free, large item of hand Luggage (56x45x25 cm) 10 to 20 euros when you purchase services through the website. If to settle this question at the airport, it will cost 35 euros.
So to fly for the vaunted special offer 10 euros will get only those who will be traveling very light. By the way, experienced travelers not to spend money for Luggage to turn into a "cabbage": can wear, for example, on top shorts pants, several shirts, etc.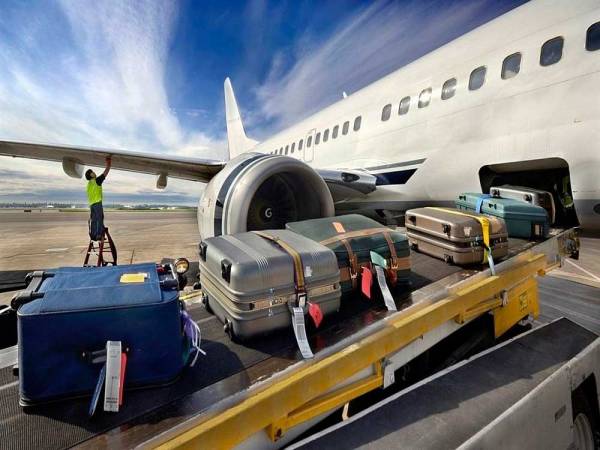 Fact. If you are flying Locosto and will pay for Luggage at the airport, this can result in spending
SHUTTLE SERVICE: MORE EXPENSIVE TICKET
One of the features of business models of low-cost airlines is using less congested airports. That is, those that are far from large cities or where the message is not too convenient. Hence important for a traveler result: the fare from the airport to the city cost can cost more than the airfare.
Alexander Cheban leads example: the Skavsta airport is located 130 km from Stockholm (1.5 h drive), the cost of a bus ticket is 30 euros. Amount if not less, comparable to the cost of the ticket. Or much more if you are lucky enough to find a ticket in a few euros. Another example: the fare from Luton to London (about 50 km) — about EUR 10. At the same time the fare from international airport to the centre of nearby big city often costs about 5 euros.
VISA-CHECK: PREPARE YOUR PASSPORT FOR VERIFICATION
At Ryanair, there is a procedure visa check, which explicitly have no other low-cost airlines. Its essence is as follows. All non-citizens of the European Union are required to present a passport or at the front Desk, or in a special window (depending on airport). And only after receiving a stamp on your boarding pass you can go to the control of aviation security and fit. Without it, you have every right not to let you on Board, and the protests are useless — as per the rules of the airline this point is stated clearly, and on the boarding pass there is an indication on the mandatory control of the visa. And time to go back to the window for the sake of the ill-fated mark, probably not enough…
Therefore, if you travel with Ryanair you have to take more time to stay at the airport and not too lazy to clarify about the control of the visa of the representative of the airline.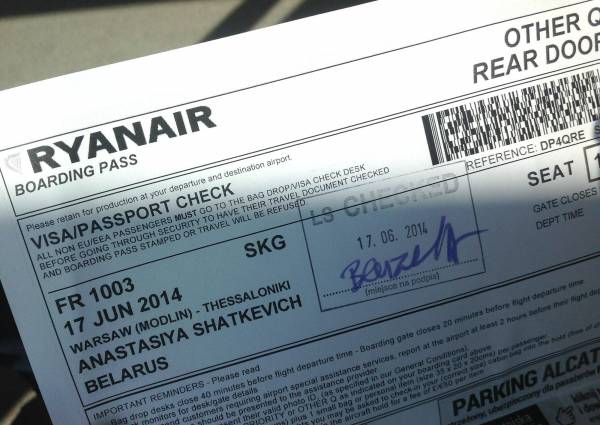 Control. No mark on the ticket the passenger will not be allowed on Board
BUY SIX MONTHS IN ADVANCE
Cheapness of services of budget airlines is appealing to many. But you have to understand that for a small cost of tickets will have to pay need to plan ahead for the trip. "Fly in spring "visas" from Kiev to Cyprus. Bought the tickets six months in advance for 1000 UAH. If I had purchased them three months before the trip would pay 1800 UAH", — says the blogger Alexei Gavrilyuk.
However, cheap tickets can appear a few days before departure, so you need to constantly monitor the situation on the websites of low-cost airlines (sign up for their mailing list) and always keep the map amount, allowing you to quickly redeem the ticket and pay for baggage (promotional offer to fly in minutes — no exaggeration).
Comments
comments