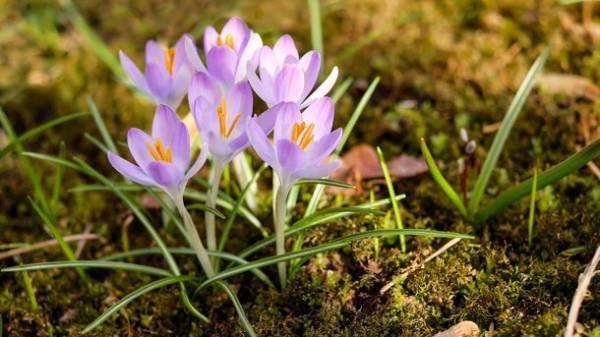 Today on the calendar on March 1 and so officially spring has arrived. Despite the fact that the sun outside the window and the thermometer sure plus, most of the world's population lives in the area where the March is in essence for the winter months, more people live where March is actually a month old, well, and in the southern hemisphere — autumn in General, according to shkolazhizni.
According to the estimates of Geologov – scientists who observe the cycles of nature, spring starts when the average daily temperature exceeds 0 degrees. While botanists consider that the arrival of spring when will start the movement of the juice of the maple tree; with the astronomers, the vernal equinox, which in one form or another exists in all people.
When this impatient of all the question of expectation of spring turned out to be Chinese. Chinese New year is celebrated in one of the days from 21 January to 21 February, is not that other, as the spring Festival — the most important holiday in China. On this day the Chinese rejoice in the awakening of nature and beginning of a new year.
No less in a hurry Americans and Canadians — with its Groundhog Day. 2 February, when winter still not going to go anywhere, they organize large-scale festivals and find out when to expect the arrival of spring. In the worst prediction of the Groundhog this is can happen in six weeks after the holiday, not later than March 16.
Truly enchanting welcome spring in India. Holi festival celebrated at roughly 19 March — one of the most important in the country. At this time there are mass celebrations, with all inherent in this event manifestations.
Power Japan meet spring in reflection on the transience of life. This is dedicated to Hanami, the national tradition of admiring the short, but truly magical and brilliant cherry blossoms. The media inform the Japanese about the number of trees in a particular Park and the timing of cherry blossom in different parts of the country — this usually occurs in the period from late February to early April.
The people of Japan at this time flock to public gardens, parks and forests and spend time in unhurried communion, watching the fast-fading beauty of the petals.
At the same time residents in some East European countries, including Moldova, Bulgaria and Belarus, is celebrated on March 1, Martenitsa (Martisor). On this day all give each other red-and-white charms of wool threads that you want to wear throughout March. White amulet symbolizes masculinity, strength, sun; red — beginning of the women's health and birth.
Meanwhile, Ukrainians rejoice in the spring, tweeted colorful images of flowers, sunshine and "seals".
Spring works in the nature of miracles . With the first day of spring friends ! #metacapitalism #spring #Ukraine
《No matter how oppressive the hand of fate, no matter How tormented people cheat, no matter How you brandat brow wrinkles And heart no matter how full of wounds; no matter How strict the testing You were subjected to, What can resist the breath of And the first meeting of spring!..》 Fyodor Tyutchev first day of spring,guys ! Wait #Kiev#Ukraine#KYIV#ua#kiev#kyiv#ukraine#spring#spring#style#Magnolia
#spring, #spring, #beauty, #beautiful, #flowers #daffodils #flowers, #flowers, #travel, #traveler, #Donetsk, #Ukraine, #Berdyansk, #Ukraine, #ukraine, #Mariupol, #journey, #travel
Nezabarom raspustitsya seals #ukrainian_insta #Ukraine #patriot #Kyiv #Lviv #Ukrajinka #Ukrainian #Odessa #Harkiv #Ternopil #patriot
Comments
comments