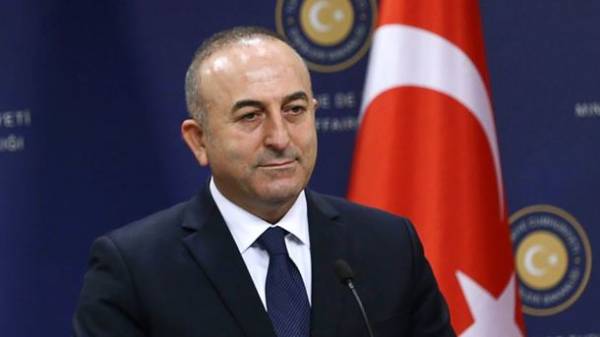 The plane, the foreign Minister of Turkey Mevlut Cavusoglu landed at the airport of the French city of Metz, after the failure of the Netherlands to let him into the Kingdom. It is reported TASS with reference to AFP. In France Cavusoglu will speak at the rally, "at the invitation of local Turkish Association."
"The meeting will be held at the Palais des congrès of the city of Metz. The hall was leased to a local Turkish Association, and for security will respond to the Prefecture of Moselle", – said the representatives of the French authorities.
Earlier, Cavusoglu was in the center of a political scandal that erupted between the Netherlands and Turkey. The Dutch authorities refused to issue a permit for the landing of the aircraft, the foreign Minister of Turkey. Members of the Turkish government carried out a political campaign in a number of European countries in support of constitutional reform in the country. Cavusoglu had planned to speak to the Turkish community with speech, however, the Dutch authorities believe that it could lead to unrest.
In response, the President of Turkey reydzhep Tayyip Erdogan has called the Netherlands "the Nazi last-fascists" and said that Ankara, in response, may deny entry to Dutch diplomats.
Earlier it was reported that the Netherlands was not allowed to land the plane with the foreign Minister of Turkey Mevlut Cavusoglu, who was to arrive in the Kingdom to participate in a campaign rally on constitutional reform in Turkey.
Comments
comments