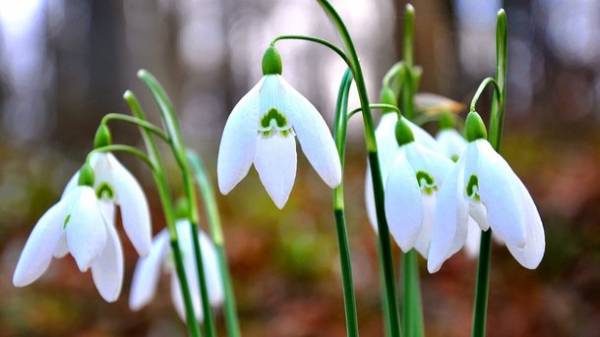 In Ukraine in the first day of spring will be warm, mostly Sunny and dry almost the entire territory of Ukraine.
Tomorrow, March 1, the country is expected warming up to 10-15 degrees, only in the East and in the far West, the thermometer will show + 5.. + 10 degrees. About this Facebook informs the forecaster Natalia Didenko.
The rains will be held only in the West of Ukraine.
"Tomorrow in Ukraine + 10..+ 15. In the East and in the far West + 5..+ 10 degrees. Dry, Sunny mostly. Just to the West will approach atmospheric front, and so on March 1, rain is expected in Lutsk, Rivne, Lviv, Uzhgorod, Ivano-Frankivsk, Chernivtsi. But in Ternopil and Khmelnytskyi, it was limited to just thick clouds," – said Natalia Didenko.
In Kiev on March 1 will be dry and warm weather during the day up to 13 degrees.
According to the forecaster, March 2-3, it is expected a slight cold, which is already 4-5 March will come again warming.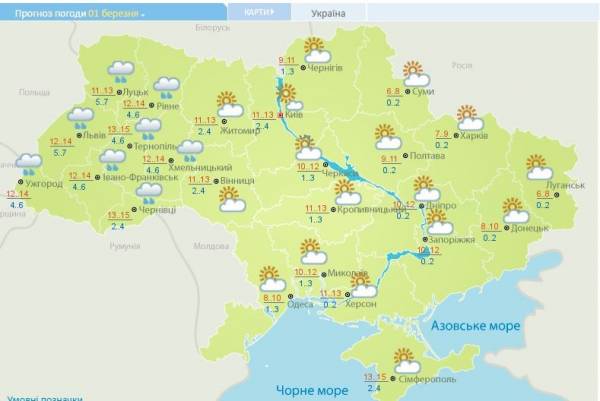 Weather from the meteorology center
Recall website "Today" to find out what weather to expect Ukrainians in the next few days.
Comments
comments