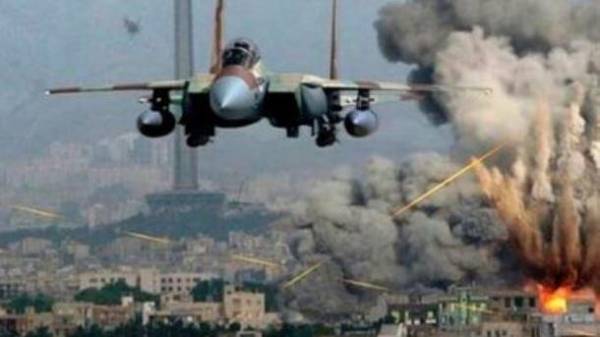 Russia urges the world powers to give Syria billions of dollars to rebuild, in order to contribute to the attempts to resolve the conflict, which is now stalled, says The Financial Times, reports Inopressa.
"But, according to Western diplomats, the States of Europe and the Persian Gulf, the indignant Russian military intervention that turned the tide of war in favor of President Assad, are willing to contribute only if Moscow will achieve a peace agreement that will create the conditions for a political transition later", – journalists Katrin Hille, Erika Solomon and Arthur Beesley.
An unnamed European diplomat said about the Russians: "They came and made a complete mess, broke everything, and now they want that everyone is paid".
"As expected, this issue will be raised at the talks with the UN support, which today will begin between the Syrian government and the rebels in Geneva," – said in the article.
According to the newspaper, Russia has had difficulties in trying to bring the Syrian warring parties to the political agreement.
"According to European diplomats, the Deputy Minister of foreign Affairs Mikhail Bogdanov, in charge of the Middle East, said last week at a meeting of EU ambassadors in Moscow that the reconstruction of Syria will soon become the main item on the agenda. He said he will need "tens of billions of dollars," and warned that Russia should not expect "nothing", say the diplomats," the article says.
"The Russians don't want to inherit a totally destroyed Syria: this problem leaned on them for a long time, just as Iraq has become a nagging concern for Americans," said a diplomat based in the middle East.
The journalist comments: "the Russian initiative may meet resistance, especially because the Russian air raids caused destruction in large cities such as Aleppo".
Anyway, the EU high representative for foreign policy Federica Mogherini plans to hold in April an international conference on the future of Syria.
"Mogherini I would like to use this opportunity to ensure the EU's leading position in the organization of debates on the restoration [of Syria]. Britain and France hastily very afraid to get involved in some short-lived endeavor and help to strengthen the position of Assad," said another European diplomat on condition of anonymity.
Earlier, Secretary of state USA Rex Tillerson said that the White house would not cooperate with Russia militarily, while Russia will not cease to call all representatives of the Syrian opposition terrorists.
Comments
comments