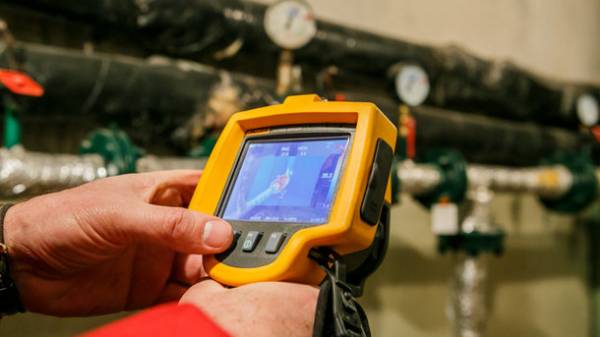 The Verkhovna Rada on June 22 adopted a law "On energy efficiency of buildings". According to the document, all buildings must meet the minimum criteria of energy efficiency. In addition, owners of new buildings and buildings that participate in government programs (for example, received "warm credit"), are required to obtain a certificate of energy efficiency class. Violators face a fine up to 5,100 UAH. The website "Today" found out who and how will the new "municipal" law.
What will change
According to the law, all buildings, except for objects of cultural heritage buildings with a heated area of 50 squares, industrial sites and churches, must meet the minimum energy efficiency requirements. These requirements should harmonize with European standards, and determine their Central authority.
Individual buildings have to obtain energy performance certificate, this document is issued for energy audits.
Who is obliged to obtain a certificate:
Buildings that are still under construction;
Buildings with a total heated area of more than 250 squares, which are located in state agencies;
Houses that claim to assistance from the state (participating in energy efficient programs).
To pay for an energy audit and a certificate will be the owners of the building. However, the law specifies: the certificates will begin to check only in the beginning of next year. The resulting document will be valid for 10 years. Violators face a fine from 3400 to 5100 UAH.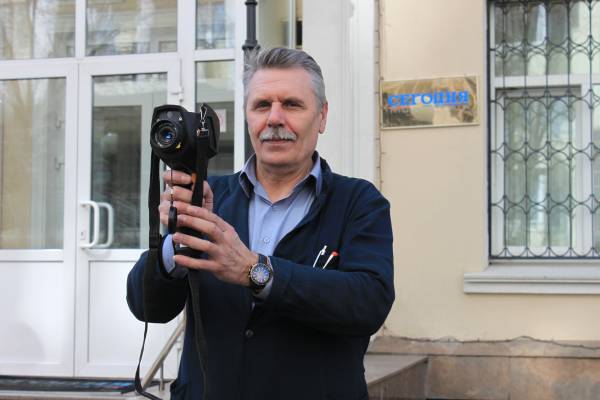 Photo: archive
The first version of the bill, the parliamentarians did not support. It was proposed to be required to conduct energy audits in all homes. "The government wanted every apartment to oblige to conduct energy audits. This obligation comes from the European tradition and it is their requirement. They have 70% of apartments are rented, the rent is transparent, it pays taxes and the government protects consumers, so that consumers know how much energy consumes the apartment," – says one of the authors of the new law Alexey Ryabchin.
According to experts, it often happens that the building of state and municipal institutions, social facilities (schools, kindergartens, hospitals), spend the energy "wasted". The heat escapes through non-insulated walls, Windows, ventilation, roof. Is paid to the heating of such buildings for the budget bill.
"In this segment has great potential. Together with "Kyivenergo" in the framework of the joint programme "energy-Efficient client" we analyzed the energy consumption of over 1 million buildings in Kiev. It turned out that there are a number of public institutions that consume energy in 8-20 times more than would standard!", – the Director of DTEK ESKO Roman Fedorchenko.
How to conduct an energy audit and how much it costs
Ukrainians spend on heating is approximately three times more energy than neighboring Poland. Of the 18 billion cubic meters of gas, which "burn" to generate heat 9.5 billion just "lost". To remedy the situation, it is necessary to carry out the modernization of most of the buildings. List of works and requirements should identify a certified energy auditor.
Full modernization of residential apartment building, if the tenants will spend it for the money, will be repaid in five to seven years. By the way, it tells the auditor Sergei Svistun, theoretically, to achieve the maximum energy efficiency class and to minimize heat loss in any house. Sometimes, however, as the expert, it is easier to build a new building.
"To radically change the energy efficiency class and set the old house at once from the lowest F to the highest class is very difficult. It may be easier to build a new house. If we are talking about a residential building, it will be necessary to relocate all its residents and completely change all network engineering. In this case, it is not enough just bringing walling to the standard and regulation of the heating system", – says Sergey Svistun.
So, to convert the building from class C in class a, it is necessary to improve its energy efficiency by 3 times. According to the expert, of the several hundred houses in which he spent energy, 60% of buildings had energy efficiency class E, 20% – at the class level F. "Are class D, C is already building new and relatively new buildings", – said the auditor.
Details about how is an energy audit, can be found here.
There are two funding source heat modernization of houses: borrowed funds and own savings. To raise funds is possible due to a grant for insulation from one of the international organisations (e.g. EBRD, USAID, IFC, etc.), another option is to budget funding (state or city programs 70/30), to take a loan, for example, in a European Bank. You can still attract energy service company that will perform all work "turnkey", will Finance the project, and benefit from the savings will be shared with the tenants.
Comments
comments