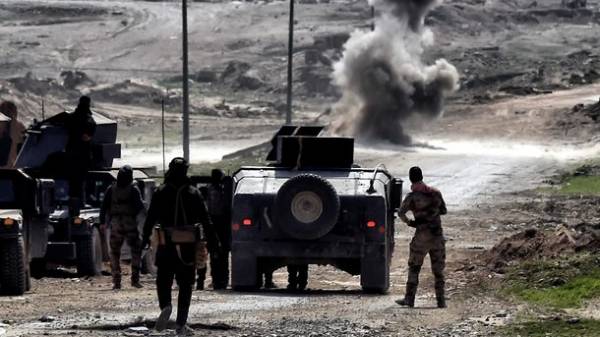 The militants planted bombs in a mass grave near Mosul.
So the terrorists hope to strike a blow for journalists and investigators investigating the crimes of the extremists.
Earlier it was reported that in the area Haspa near the road linking Mosul with Baghdad, was found the largest mass grave in Iraq.
Witnesses say that the terrorists in trucks took people to the funnel, shot them and dumped the bodies into the pit. Of the people killed were security forces, captured during the capture of Mosul.
We will remind, on 24 February, the Iraqi army has taken control of Mosul airport and seized the nearby camp of the militants.
The week before the Prime Minister of Iraq Haidar al-Abadi announced the beginning of the offensive on the Western areas of the city. In January government forces liberated the Eastern part of Mosul.
Mosul is the unofficial capital of ISIS in Iraq. Ground military operation to liberate the city began on 17 October 2016. It involves units of the regular Iraqi army, the Kurdish militia and formation of volunteers. The international coalition led by the US is providing air and artillery support.
Comments
comments