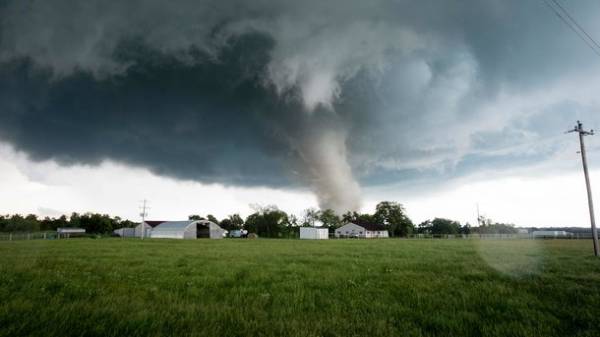 In the us Illinois raging tornado. At least two people were killed by the storm, reports ABC News.
One man was killed by a falling tree in Ottawa, Illinois, when the city passed a tornado. From the city reports of damaged homes. Information on victims is no more, said the TV channel.
Another person was killed by a tornado in Perry County in the neighboring state of Missouri. The national meteorological centre reported significant damage caused by the elements in the three kilometers North of the city Perryville.
According to ABC News, the tornado severely damaged about ten homes. Local authorities sent to the affected area emergency services.
Dramatic video shows tornado that touched down in Washburn, Illinois, as severe storms move across parts of the Midwest. https://t.co/i0ilDbQ7dT pic.twitter.com/ug6WzZcLRx
— ABC News (@ABC) March 1, 2017
Earlier it was reported that in the U.S. state of Georgia in the result of tornadoes killed 11 people, 23 were injured.
Comments
comments