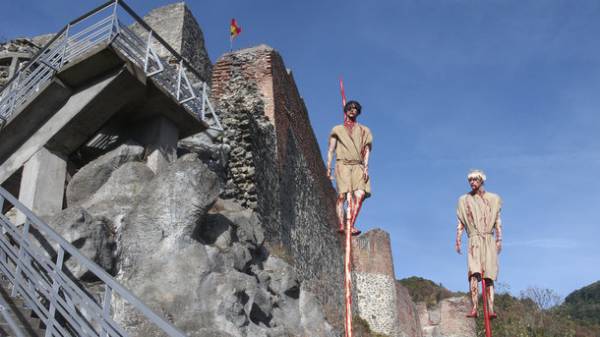 Romanian authorities have closed access to one of the most popular attractions of Romania to poenari castle, made famous by the story of count Dracula, informs Bi-bi-si. They want to protect tourists – but not from vampires, as you might think, and bears.
Recently a few tourists climbing up the stairs with a height of 1480 steps to the ruins of an ancient castle, faced with a brown bear, who is raising three cubs nearby.
The Ministry of environment has given local authorities permission to take the animals, but it is unclear where they can be sent. Police believe the bears were attracted by food tourists leave behind near the castle.
Castle poenari guides are called "the real Dracula's castle" as opposed to the more popular bran castle, where the Prince of Wallachia Vlad Tepes, who became the prototype of count Dracula, only occasionally stayed.
Comments
comments