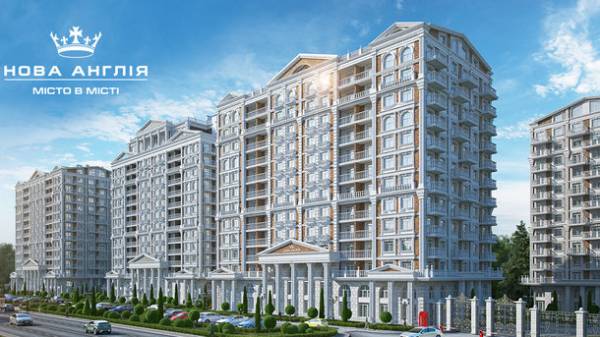 In "New England" opened the start of sales of the 2-nd stage
From March 1, 2017 in the residential complex "New England" will start selling apartments 2nd phase of construction. During the month of March to buy an apartment in a residential complex at special prices.
The second stage of "New England" consists of 3 houses built in the style of English Neoclassicism and is named after the three cities in England: the Chester, Birmingham and Bristol. Inspired by classic English architecture, team group of companies Royal House was able to create a real English town in Kiev, and the aged English practicality is implemented in a user-friendly planning solutions and compact smart apartments with an area of 19 sq. m. In the second phase of construction of "New England" is represented by 1, 2, 3 and 4 bedroom apartments of different layouts. And since March 1, everyone will be able to select the best apartment in the house of Bristol.
In addition to a wide selection of apartments, in "New England" everything is left to chance. Developed infrastructure of the complex including tennis courts, sports and playgrounds, areas for walking Pets, a guest and underground Parking – all this creates a feeling of comfortable life in a small English town.
Together with the second stage of the planned opening of a kindergarten and school of early development for children with profound studying of English language. A closed area of the complex with video surveillance and guards will ensure the safety of each resident.
Another undeniable advantage of "New England" is that houses are energy efficient due to patented technology of production of wall modules TM Royal House. This will allow the future residents to save on heating up to 55% and efficient use of energy. It should be noted that "New England" was awarded the special prize "energy of Ukraine" in the framework of the National award "person of the year 2016".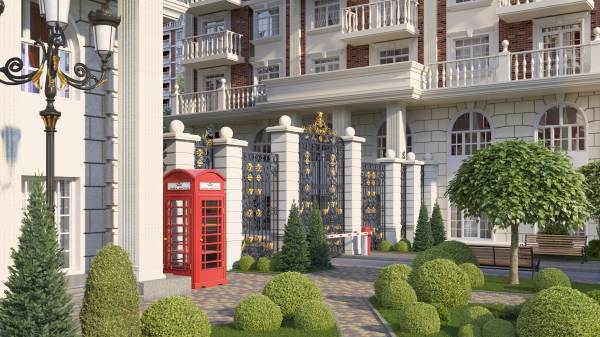 For the convenience of prospective residents in the "New England" offers apartment with repair. It is convenient and advantageous proposal will allow the future residents do not spend your time and implement your own ideas with the help of professionals immediately to move into his new apartment.
Detailed information about the planning, cost and conditions of buying an apartment in www.new-england.com.ua and also in the sales Department: Kyiv, St. Maksimovic, 24, tel: (044) 290-73-65.
Comments
comments