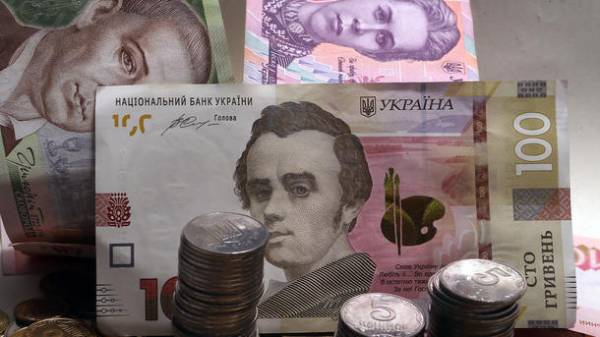 At the end of June, the NBU has published the latest edition of their monthly macroeconomic and monetary review. This document contains an analysis of the environment status for the Ukrainian economy and the review of the existing there of the main trends, it provides a slice of the current status of economic development of the country, analyzed the various factors affecting the economy. We chose from it is most interesting to a wider audience.
The external environment
In June, the global pricing environment in the basic commodity markets of Ukrainian exports, with the exception of the iron ore market has improved. Steel prices grew due to increased demand in certain regions (USA, China, Turkey). Introduction in early June, the European Commission and Egypt of anti-dumping duties on certain types of products produced by China, Turkey and Ukraine also supported prices. However, the celebration of Ramadan (which reduced the demand for steel from certain countries) and the decline in iron ore prices has held back the growth of prices for steel.
The decline in iron ore prices has continued due to increased demand for scrap, record ore reserves in China (at 13 annual maxima) and increase global supply from major producers (export volumes of ore using the Australian port of ocean views, enjoyed by world leaders, in may reached a historical record).
Grain prices on world markets for most of June it was growing, but at the end of the month corn prices fell sharply due to the market introduction of the second crop from Brazil. Wheat prices soared due to drought in Australia, USA and France (the latter ranked first in the EU wheat production) that has lowered expectations about the new harvest. Additional factors were: the exhaustion of stocks of wheat in the UK, bringing the country from a net exporter became a net importer and expected growth of demand for wheat in China by a decline in domestic production.
In early June, resumed the fall in world oil prices, despite political conflict around Qatar. The main factors for this decline were: the statement of the President of the United States on the country's withdrawal from the Paris climate agreement (which will increase future opportunities for increasing oil production) and growth of production activity of the shale companies in the U.S.; the increase in production by Libya, and Nigeria; the U.S. EIA report, according to which the growth in world demand is entirely supplied by increasing production outside OPEC (which, together with a number of other countries has reduced the supply of oil).
Such price dynamics was one of the reasons that the currencies of raw-material production in June devalued the U.S. dollar, while the currencies of the countries of Central and Eastern Europe, including the hryvnia, strengthened.
The main indicators of social development of Ukraine
2013
2014
2015
2016
2017
01
02
03
04
05
The number of full-time employees, mln. people
10,0
8,4
7,8
7,8
7,7
7,7
7,7
7,7
–
The number of registered unemployed, thousand people
488
512
491
391
429
439
407
374
353
The unemployment rate according to ILO methodology, %
7,2
9,3
9.1
9,3
–
–
The 10.1
–
–
The average gross salary, UAH.
3619
4012
5230
6475
6008
6209
6752
6659
6840
The real wage index (yoy)
8,2
-6,5
KZT20. 2
9,0
21,4
18,0
18,7
20,7
20,4
Index of Katza (minimum wages to average nominal), %
33,7
30,4
26,3
24,7
53,3
51,5
47,4
48,1
46,8
Arrears of wages, UAH million.
808
2437
1881
1791
1908
1995
2070
2185
2320
Appointed subsidies for housing and utility services, mln UAH.
273
349
2346
5705
920
716
430
317
91
The average amount of subsidy, RS.
124
145
375
734
1521
1571
1266
756
412
Average size of unemployment allowance, RS.
1125
1179
1289
1678
2015
1923
2028
1904
1966
The subsistence minimum, UAH.
1176
1176
1330
1544
1544
1544
1544
1544
1624
The minimum wage, UAH.
1218
1218
1378
1600
3200
3200
3200
3200
3200
Source: State statistics service, Ministry of labour and social policy of Ukraine and National Bank calculations.
Inflation
In may, consumer inflation accelerated to 13.5% in annual terms (12.2% in April). Month-on-month growth was 1.3%.
Actual inflation was higher than forecasts of the National Bank, due primarily to high growth of prices for raw products and the increasing influence of administrative factors. At the same time, the pressure of fundamental factors was weaker than expected, while the core inflation in may has not changed and amounted to 6.5% yoy (on a monthly measurement of 0.3%). However, it was lower than forecast due to lower inflation expectations against the background of strengthening of the hryvnia against the dollar. Continued slow growth in prices of clothing and footwear, textiles, household appliances, and the prices of some goods remained below last year's (laptops, mobile phones, some personal care products). Accelerated growth in the value of meat products, cheeses, services, institutions, recreation and culture, restaurants and hotels.
Rising prices for meat and milk is largely due to high world prices and export intensive. Also on the dynamics of prices for raw food commodities continued to affect the negative expectations regarding the loss of the crop due to unfavorable weather conditions. Due to the reduction in domestic supply (in particular due to frost in April-may) and increase the supply of expensive imported products resumed growth of prices for vegetables (by 9.8%) and accelerated growth of prices for fruit (up to 12.7%). At the same time in may, prices fell for eggs (10.4%) on the background of the continued restrictions on export of poultry products.
The growth of prices and tariffs regulated by administrative, accelerated to 28.1% (for the month, an increase of 1.4%). This reflected primarily the increase may 12, tariffs for cold water and drainage. In addition, in may there has been a considerable growth of prices of tobacco products (to 40.8% in annual terms) due to problems with distribution.
To 15.7% slowed the growth of fuel prices. This happened against the background of increasing comparison base (last year, the world oil prices soared). But the prices of liquefied petroleum gas supply from Russia had problems, accelerated its growth.
The production index of basic industries, the rate of change compared with the corresponding period of the previous year, %
2014
2015
2016
2017
01
02
03
04
05
5 months.
The index as a whole
-9,7
-11,4
4,7
6,1
1.6 million
1,5
-1,5
4,1
2,4
agriculture
2,2
-4,8
6,3
-2,4
A 1.0
0,8
1,2
Is 3.0
-0,9
the mining industry
-13,7
-14,2
-0,2
0,3
-11.5 in
-8,9
-12,3
Forecast to be minus 4.6
-7,4
processing industry
Minus 9.3
-12,6
4,3
9,9
-3,2
3,0
And 2.8
6,1
2,6
the production of electricity, gas and water
-6,6
-12,0
2,5
2,3
1,8
And 13.8
-8,5
-9,6
-5,0
construction
-20,4
-12,3
17,4
35,0
4,8
11,5
7,4
24,5
20,8
retail trade
-8,9
-20,7
4,3
3,1
-1,7
8,7
6,1
10,7
7,1
turnover
-10,1
-5,3
2,4
23,7
13,3
4,8
6,7
5,9
10,0
passenger
Negative 11.6
-8,7
5,4
13,8
A 1.0
-6,3
1,5
To -2.9
9,7
From the beginning of 2017 retail trade turnover data include only the manufacturing enterprises.
Economic activity
In may, the production index of basic industries grew by 4.1% in annual terms after a slight decline in April. The revival of economic activity was made possible thanks to the improvement in consumer sentiment of the population and business, as well as the increase in capital expenditures. The main contribution to the index growth has made domestic trade and construction.
The growth in retail sales in may accelerated to 10.7%, reflecting a tangible improvement in consumer sentiment of the population and the growth rate of real wages. Also resumed growth in wholesale trade (4.5%), additional push which gave a recovery of industrial production.
Significantly accelerated growth in construction (to 24.5%) primarily due to a substantial increase in volumes of construction works in the residential segment and in the segment of engineering construction (34% and 36%). The latter was due in particular to the revitalization of the capital expenditures of local budgets, since a significant part of customs duties in the framework of the experiment was aimed at restoring the road infrastructure. The decline in housing construction slowed to 1.7%.
In industry resumed growth in production volumes in annual terms (by 1.2%) and monthly (1.6%). All industries, except chemicals, as well as those who have suffered most from the break of transport communication to the East (sectors mining and metallurgical complex, and energy), showed high growth rates in annual terms.
The agricultural production index in may decreased by 3%, including due to the reduction in poultry and egg production, which is the response of producers to the surplus domestic supply given the existing restrictions on exports to some countries. In addition, the continuing decline in growing pigs due to ASF spread.
Foreign trade figures
2010
2011
2012
2013
2014
2015
2016
2015 (5 months)
Exports of goods and services, billion $
65,6
83,7
86,5
81,7
65,4
47,9
46,0
21,2
Import of goods and services, billion $
69,6
93,8
100,9
97,4
70,0
49,6
51,8
22,8
The export of goods, billion $
47,3
62,4
64,4
59,1
50,6
35,4
33,6
15,9
The import of goods, billion $
56,9
80,4
86,3
81,2
57,7
38,9
40,6
18,3
Exports of goods and services, % of GDP
46,5
49,4
47,4
42,9
48,6
52,7
49,3
56,0
Imports of goods and services, % of GDP
49,3
55,4
55,2
51,1
52,1
54,6
55,5
60,4
International reserves, bn $
34,6
31,8
24,5
20,4
7,5
13,3
15,5
17,6
(in months of imports of goods and services in the future)
4,4
3,8
3,0
3,5
1,8
3,1
3,3
3,6
Wages and subsidies
In may, the increase in the average nominal wages accelerated slightly (to 37.2%). First of all it happened in those activities, where we observed an increase, namely in construction, mining industry, most branches of manufacturing. Accelerated growth in public administration, defence and social insurance.
However, as a result of acceleration of inflation the annual rate of growth in real wages virtually unchanged.
The debt on salary payment for the last two years remained almost unchanged (about 2 billion UAH.). However, in may it rose slightly, to 2.3 billion UAH.
In may, there have been significant changes in subsidization of households for payment of utility services in connection with the introduction of updated Regulations on the procedure for appointing and providing subsidies for reimbursement for housing and utility services, purchase of liquefied gas, firm and liquid oven household fuel. In particular, have changed social norms grants and approaches to accounting of the income of citizens for the purpose of subsidies. Accordingly, the social security authorities are unable to count subsidies in may, which led to a sharp decrease in the number of grantees. Also significantly increased the number of households that applied for subsidies because of the need of income under the new rules.
Comments
comments