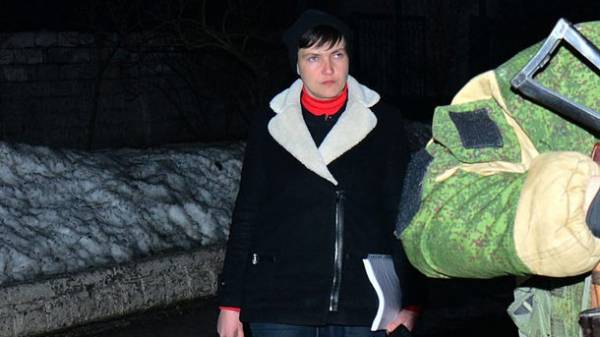 The security service of Ukraine intends to cause the people's Deputy Nadezhda Savchenko in for questioning about her visit to Pro-Russian militants seized Donetsk, where she met with Ukrainian prisoners. About this informed the TV channel "112 Ukraine" the adviser to the head of the SBU Yuriy Tandit.
He noted that the SBU have many questions for the MP, especially after meeting with the militants.
"We have a lot of questions, we are waiting for Nadiya Savchenko to her house, of course, we want to interview, … the more that she spoke with representatives of the IAF, and we will ask a lot of questions," says Tandem.
According to him, the staff of SBU in the coming days will be interrogated.
As you know, on Friday, February 24, Savchenko said that he had visited two chamber, which contains six Ukrainian prisoners of war.
25 Feb MP has published a list of Ukrainian prisoners, which she visited in ORDO – 34.
Comments
comments