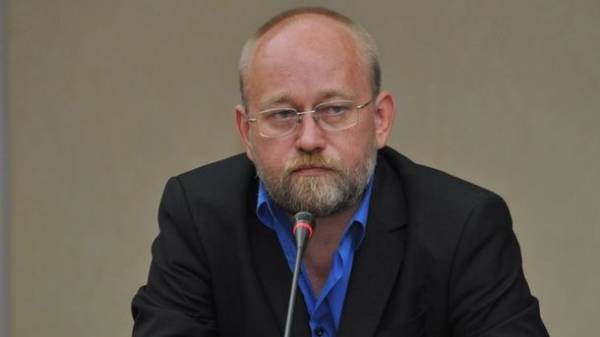 The head of the Center for the release of prisoners "Officer corps" Vladimir Ruban told how he was detained and said he was denied entry to uncontrolled Kiev territory of Donetsk region. He told about it in the comments to InfoResist.
According to him, he legally crossed the line of contact through the checkpoint.
"I impute violation of the aisle. I'm not allowed to transport parcels and the prisoners, only Gerashchenko and Tandem can. I'm not at that age and not in the status to walk the secret paths. Was instructed – Ruban not allowed. In the afternoon I passed, and after lunch — not anymore. My pass is per annum", — Ruban.
He also commented on how it acted against the military police.
"Came the military police, made the report for the flashing light that I have inside the car is, the cabin is not fixed. I turn it when I go for the "DNR" when transferring prisoners. Saw the broken handcuffs, non-lethal weapons — also made the Protocol", – said Ruban.
As it became known today from the speaker of the SBU Elena day earlier, security forces detained the head of the Central release of prisoners "Officer corps" Vladimir Ruban from crossing the line of contact.
Recall, we are talking about the trip Ruban February 24, together with the people's Deputy Hope Savchenko in Donetsk for a meeting with Ukrainian prisoners of war.
Comments
comments