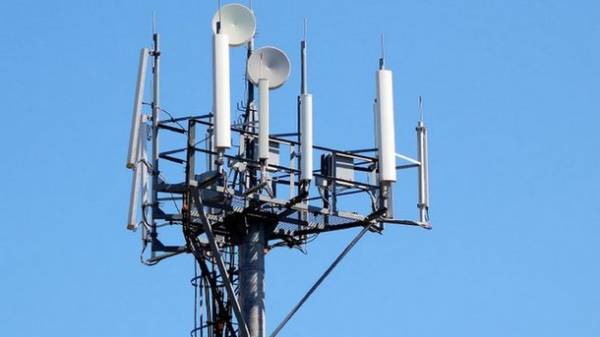 The Cabinet decision taken Wednesday. On 9 August, will allow to introduce in Ukraine the progressive 4G connectivity – we are talking about the possibility of 4G due to the joint creation and use of resources of telecommunication networks, noted first Vice-Premier, Minister of economic development and trade Stepan Kubiv.
"We're 15 years behind the developed countries with the introduction of 3G and already 7 years behind with the introduction of 4G. In 2020 it is expected to define the next generation of communication technologies 5G. It was difficult to find a free frequency resource of Ukraine, the national Commission and the Ukrainian government found a solution to the problem," – said Deputy Prime Minister.
The adopted document will allow the National Commission carrying out regulation in the sphere of communication and information (NCCIR), to prepare and conduct tenders for the sale of licenses for use of radio frequency resource of Ukraine in the range of 1800 (the so-called "people's band").
SEE ALSO
Ukraine will conduct two tenders for 4G frequencies
According to Kubiv, it will provide the optimal level of geographic coverage areas and the ability to give access to the benefits of 4G to a large number of subscribers. Osnovnye the provisions of decree of the Cabinet:
the document establishes the minimum fee for the issuance of appropriate licenses for use of radio frequency resource of Ukraine on competitive basis. As noted Kubiv, "it will be done publicly and transparently";
the total amount of this fee only at the frequency of 1800 is about 4 billion UAH, which will go to the budget of Ukraine;
citizens and business in Ukraine will get access to new technologies and services;
4G will not only ensure the growth of speed of access and speed of information transmission, but also will expand opportunities for Ukrainian business and will allow for remote recording of financial programs.
"We get the economic effect in the creation of new jobs and businesses, GDP growth, accelerating economic development," concluded Stepan Kubiv.
We will remind, in December 2015, the Cabinet of Ministers approved the action plan on introduction of 4G network in Ukraine, according to which the tender for the introduction of 4G will take place in December 2017. The deputies have already submitted to the Verkhovna Rada of Ukraine the draft law on radio frequency resource, including implementation of communication of standard LTE (4G) in Ukraine.
Comments
comments