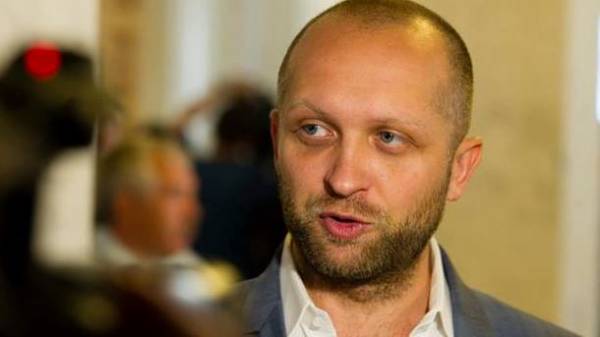 MP from the faction "people's front" Maxim Polyakov until July 31, have to wear an electronic bracelet, as provided by the court elected the measure of restraint, otherwise they introduced a Deposit charge in the state. This was stated by the head of the Specialized anti-corruption prosecutors Nazar Golodnitsky, reports "Radio freedom".
"We see a deliberate failure to comply with the court's decision. Attorney to prepare a petition to the court for the recovery of collateral in state revenue in connection with the violation of the suspect proceedings. If the decision in the future after this is implemented, we will solve a question on introduction in eRDR and the beginning of the criminal proceedings for wilful failure to comply with court orders," – said Nazar Golodnitsky.
SEE ALSO
The poles made for himself a pledge: published check
Previously, SAP announced that Maxim of the Poles again refused to wear an electronic monitoring anklet. "Not wearing your bracelet since the MP ran," – said the representative of SAP.
We will remind, the court determined the Deputy Polyakov Deposit of 304 thousand UAH, wearing an electronic bracelet, surrender of passports.
Comments
comments