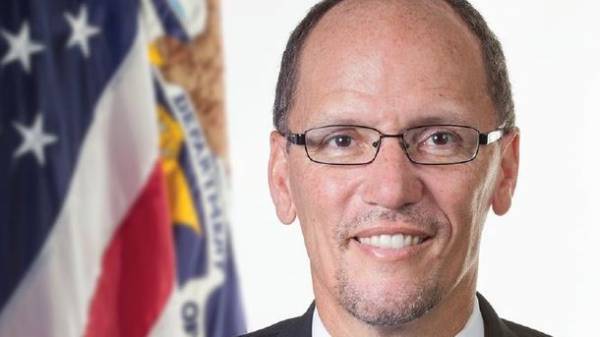 The national Committee of the democratic party in the second ballot elected a new leader who was the former Minister of labor Tom Perez. Voting took place on Saturday in Atlanta (Georgia), reports "UKRINFORM" with reference to the American edition of the Hill.
"Former Secretary of labor in the Obama administration Tom Perez defeated Congressman Keith Ellison in the struggle for a post of the Chairman of the National Committee of the Democratic party", – stated in the message.
Perez received 235 votes during the second round of voting if necessary 218 years.
Former Vice-President of the USA Joe Biden and other key figures from the Obama administration supported Perez, who during the presidential elections last year were for Hillary Clinton.
On the other hand, former presidential candidate Senator Bernie Sanders and many of his allies were supported by Keith Ellison, the first in U.S. history Muslim elected to Congress.
Elections of the new head of the National Committee of the Democratic party showed the presence of a split in the establishment, and in the lower ranks of the party, and mostly repeated the pattern of the presidential primaries of 2016, the newspaper notes. Mainstream Democrats won again.
Thus, Tom Perez, a 55-year-old son of Dominican immigrants, was the main representative of the democratic opposition, which continues to oppose the administration of President trump.
Before to take the post of Minister of labor under the Obama administration, Perez was an attorney in matters of civil rights, Department of justice.
As Chairman of the National Committee of the Democratic party, Perez will inherit the efforts in the national project of restructuring of the party after a few years in a row the Democrats have lost ground. It will also have a lot of efforts to unite the Democratic party.
Comments
comments