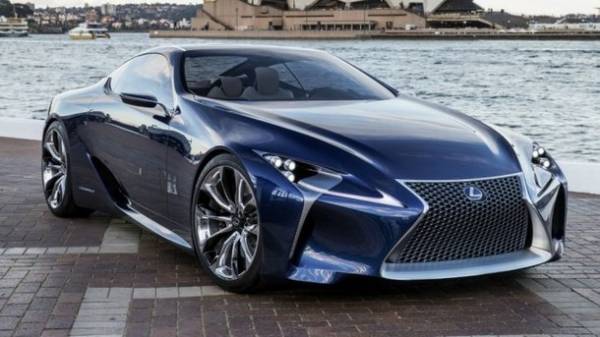 Consumer Reports is a monthly American magazine non-profit organization "Consumers Union". The magazine annually publishes reviews and comparative tests of consumer goods and services based on user surveys and test results conducted in 50 research centers, reports Autonews.
Consumer Reports does not publish advertisements of third parties does not take samples of products and does not allow the use of the results of their tests for promotion of products. According to the publishers, it allows to preserve independence and impartiality, and the edition has no purpose other than to protect the interests of buyers.
Annual Ranking of reliable Brands — Car Brands Reliability based on analysis of over half a million cars, details of which were provided by readers of the publication over the past 12 months. The research covers more than 300 models introduced from 2006 to 2016. For each model defined the reliability index. The result was the index of reliability of the brand as average index for all the models of each brand.
First place was again occupied by company Lexus, which remains the leader for the fourth consecutive year (in 2012 in the most reliable was already acknowledged is not an existing brand Scion). Second place still from Toyota, and third place rose brand Buick, which improved its last year's result. Four last-place ranking went to the brands of the Alliance, Fiat Chrysler Automobiles.
First party rating was the company Tesla Motors. The producer of electric cars took the 25-th line, placing it among the companies with the "least reliable" cars. The reason for this failure lies in the model X.
"Crossover was launched with a huge number of problems including frequent failures of the electric doors "Falcon wings". In addition, owners have complained of cases of water leak into the cabin, as well as fixed errors in the operation of the air conditioning system and multimedia complex," the study says.
The security rating of brands by 2016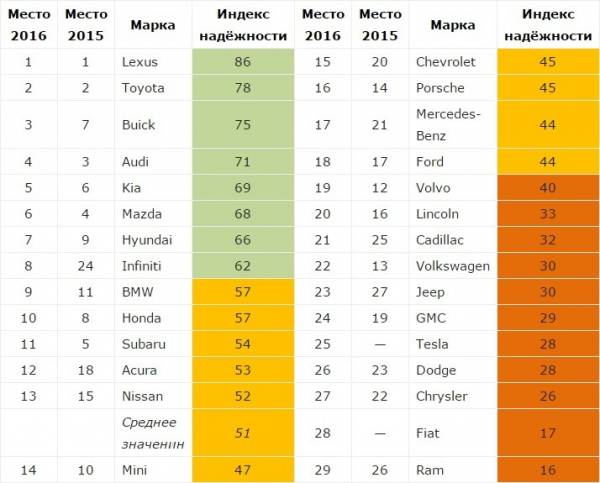 Comments
comments