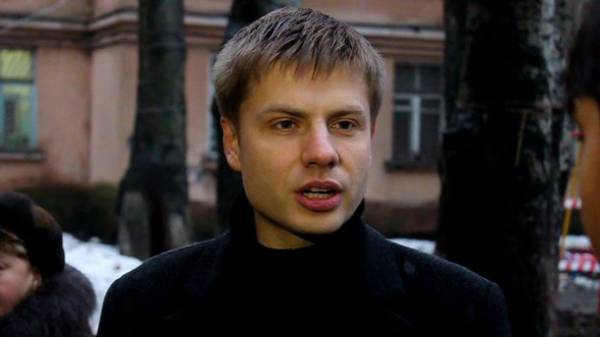 Prosecutors have opened a criminal case on the fact of theft of the people's Deputy of Ukraine Alexey Goncharenko.Tobe this was announced by head of the Department of communication, Ministry of internal Affairs of Ukraine Artem Shevchenko.
According to him, the production opened under part 2 of article 146 "Pohudenie person or illegal deprivation of freedom") the Criminal code of Ukraine.
Earlier it became known, was kidnapped by the people's Deputy Alexey Goncharenko. This fact was confirmed in the Prosecutor's office of Odessa region.
MP, Chairman of the BPP Igor gryniv Parliament asked the law enforcement agencies of Ukraine to establish a special headquarters in connection with the kidnapping of the people's Deputy from BPP Alexey Goncharenko.
The speaker of Parliament Andriy Parubiy requested the Secretariat are Pleased to offer this as a legal assignment.
Later people's Deputy from BPP Olga Chervakova said Alexei Goncharenko was able to kidnap a group of separatists to implement the physical torture over him.
Goncharenko, Alexey – Ukrainian politician, people's Deputy of the Verkhovna Rada of Ukraine VIII convocation, Deputy Chairman of the faction "Block of Petro Poroshenko" in Parliament, Secretary of the Verkhovna Rada Committee on state building, regional policy and local self-government. Ex-Chairman of the Odessa regional Council.
Comments
comments