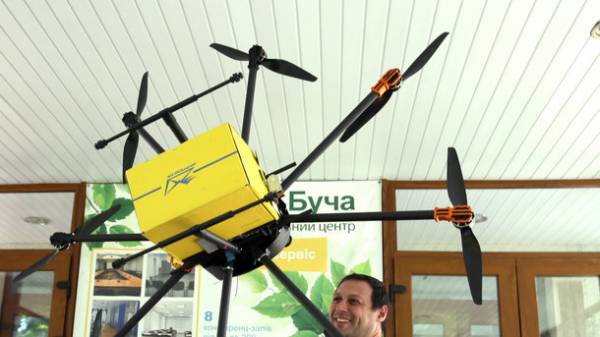 In 10 years Ukrainians will be able to call nanotrace and order autosomal. To such conclusion specialists of the state employment service, of which the Atlas of new professions in Ukraine. Also, according to the study, more than a dozen modern specialties will disappear after 2020. "Today" has learned what the profession will be in Ukraine in the foreseeable future.
FUTURE. According to the document, in the near future professional "extinction" threatens the conductors, conductors, postmen, operators, news, cashiers, tour managers, translators, and even accountants! They will be able to replace computer software and special equipment. For example, control of passenger traffic in Ukraine will be using e-tickets, to buy groceries in the self-checkout, and to call a taxi and find out information through the Internet.
In the future, the civil service employment predicts the emergence of new professions which will be in use after 2020. So in Ukraine there will be the designers of the robots, drone operators and managers of avatars (the curators of the computer characters that will be interactive assistants people). Popular will be the architects of virtual reality and pilots autosoliton. And in connection with climate change and overpopulation of the earth will be the actual work of climate scientist and farmer-agroponika growing plants in skyscrapers. Curing people will start nanomedia, genetic counsellors and molecular nutritionists.
EXPERTS. Employment in the civil service claim that such professionals we meet already after 7-8 years. "We expect that in 2025, the use will include, for example, city farmers. Their work learn now," — told the "Today" Deputy head of the state employment service Sergey Kravchenko. And according to chief expert of the Council of entrepreneurs of the Cabinet of Ministers Andrei Zablovskogo, many professions of the future are long-standing: "Experts on robotics are already there, but the demand for them in Ukraine will appear later. Also in the world more than one million job openings for professionals in the field of nanotechnology and Biomedicine. Prepare such specialists, and we have," said Zablovsky.
The labor market experts agree with the trends identified in the Atlas of professions, but I think that for Ukraine to talk about them yet. "It's the Outlook for the global labour market but not yet our own, — said the head of the research center of HeadHunter Catherine Mashchenko. — In 5-7 years we're still going to solve the problem of low living standards, not to develop nanotechnology and engineering robotics. And to develop various competence be a good time. Really, in five years will disappear postmen and repairers lampooned TVs, but the machines will not replace translators and accountants. A psychologically want to hear the voice of the dispatcher, and do not order a cab online".
Comments
comments