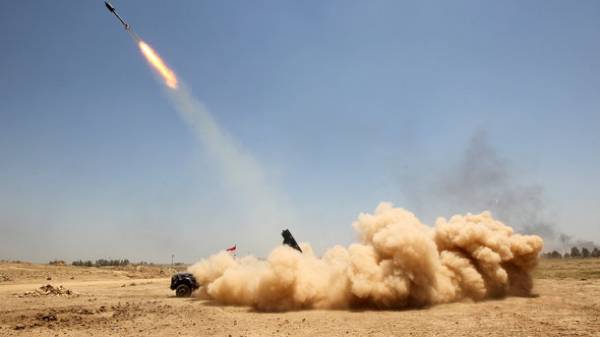 The Iraqi army took control of the airport in Mosul, which was seized by terrorists "Islamic state" (LIH. This is with reference to Associated Press reports RBC.
Reportedly, Iraqi troops fought fierce battles with fighters on the runway of the airport.
Two police officers said that the building is exposed to fire, which are members of law enforcement agencies.
Police also said that the police and the rapid reaction force took control of a significant part of the airport.
The interlocutor of the Agency noted that the onset of the government troops to Iraq is supported by the US-led coalition against ISIS.
Despite the fact that the Western part of Mosul is less than the previously released East, fighting for it, expected to be difficult.
About the attack on the Western part of Mosul, the Iraqi military announced a few days ago.
Ground military operation to liberate Mosul began on 17 October 2016. It involved units of the regular Iraqi army, the Kurdish militia and formation of volunteers. The international coalition led by the United States provides air and artillery support. By 18 January 2017 military completely liberated the Eastern part of the city.
Comments
comments