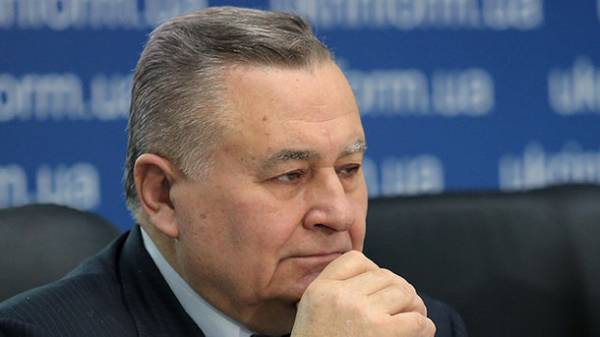 Russia is not going to end the war against Ukraine, so in a frozen conflict Moscow is not interested. This was stated in the air "Эспрессо.TV" the representative of Ukraine in the working group on security in Minsk the negotiation groups Yevhen Marchuk.
In his opinion, if Russia was not planning further military action in the Donbass, she would not have pulled to the border with Ukraine troops.
"It is evident to all, especially after the Munich conference that Russia will not take an interest in the completion or normalization of the situation in the Donbass. Say that can be frozen conflict. This is bad, but this kind of stabilization. But it is clear that Russia will not do a frozen conflict in the Donbas, especially pulling large military structures very close to the border," – said Marchuk.
He also reminded that the Federation Council gave its approval to Putin to send troops into Ukraine than Russia does.
"The invasion, as would seem incredible, can always be. The Federation Council gave permission to send troops to Ukraine. This means that you enter all of the structure prior to the invasion, recon, special operations forces, "little green men". What Russia is doing, is not indicative that she is ready to settle the situation," – said Marchuk.
We will remind, recently the Russian defense Minister Sergei Shoigu announced that in 2017 Russia plans to place on its Western and South-Western borders of the three new divisions.
Comments
comments