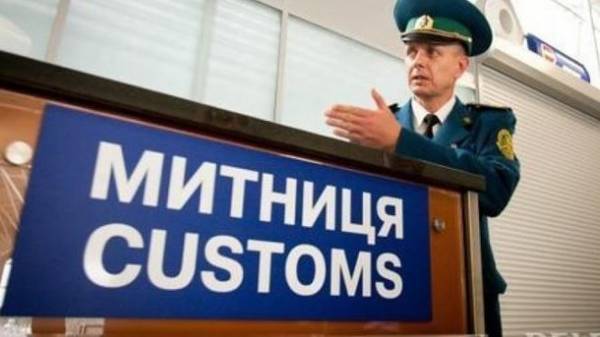 Ukrainian customs no longer pass the parcel with the goods bought in foreign online stores. It is reported OpenDataBot.
According to the report, restrictions imposed on the basis of a list of objects of intellectual property included in the customs registry.
"If nothing will change in Ukrainian shops prices will go up, and buying abroad will be risky. Businesses will have to either go underground, or to reduce the range and suffer losses. Will grow the black market, and, consequently, corruption", – said the resource.
A list of trademarks that will cease to skip customs, includes brand clothes, cigarettes, cars, appliances, electronics, alcohol, perfumes, etc., including: Adidas, Amway, Apple, Canon, Chanel, Chesterfield, Chevrolet, Chivas, Christian Dior, Coca-Cola, Contex, Dormeo, Electrolux, Lego, Levi's, LG, Lipton, Honda, HP, Meizu, Mercedes Benz, New Balance, Nivea, Nokia, Opel, PlayStation, Redmond, Samsung, Sandora, Shell, Subaru, Xerox, Xiaomi, etc.
The prohibited list also includes subsidiaries of Roshen. A complete list of items for which the parcel can not pass customs, you can see the link.
Earlier it was reported that customs will not allow to Ukraine parcels of Meizu. This is information that the parcel with Xiaomi already miss Ukraine.
According to unofficial data, in connection with inspections of parcels last week "New mail" complained about mass inspections of international shipments.
The manufacturer of the goods under own trade mark loses the right to commercial operation after the first sale. This means in particular that the new owner may advertise the goods. In this sense, the rights of the owner of the trademark are exhausted.
But international trade discrepancies appear. Some countries consider that the importer (buyer) of goods for import into their country to confirm the manufacturer the right to sell it. It's called national principle of exhaustion of rights. If you do not needed is an international approach. Today, in our legislation the principle of exhaustion of rights not clearly established.
Comments
comments