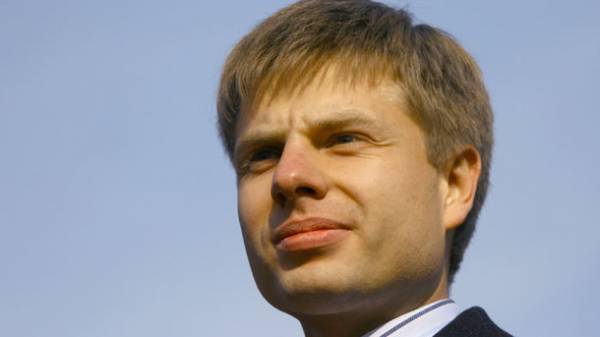 Stolen today MP from BBP Alexey Goncharenko said that this is the third attempt on his life and health.
According to the MP, tried to kill him twice already, in 2014 and 2015. When the first group of criminals condemned already, and the second is in court.
"I fully trusted the security forces. For me it was not for the first time. The first group that planned the killing, security forces have caught yourself. The second group was a similar story. A few months security forces have told me where to go, where to go. They conducted and documented. For me, this all was quite familiar and nothing new was happening," – said Goncharenko.
In addition, Goncharenko assured that do not use the services of guards and does not intend to change this way of life.
"I am to some extent a fatalist – what fate is, so be it. First, there are no such possibilities. Secondly, let me destiny cares," – said Goncharenko.
Earlier Goncharenko has told about her condition after the kidnapping.
We will remind, today it became known that the were stolen the people's Deputy Alexey Goncharenko. This fact was confirmed in the Prosecutor's office of Odessa region. Then, it was reported that Goncharenko saved. According to the MP, he acted as "bait" in long-term operation of Ukrainian special services.
Goncharenko, Alexey – Ukrainian politician, people's Deputy of the Verkhovna Rada of Ukraine VIII convocation, Deputy Chairman of the faction "Block of Petro Poroshenko" in Parliament, Secretary of the Verkhovna Rada Committee on state building, regional policy and local self-government. Ex-Chairman of the Odessa regional Council.
Goncharenko is known for scandalous tricks. So, 8 Feb MP in protest against the statements of German Ambassador Ernst Reichel about the possibility of elections in the Donbas to the removal of Russian troops painted fragment of the Berlin wall near the Embassy of Germany in Kiev.
Deputies called the act of Alexei Goncharenko, the walls of the German Embassy in Ukraine act of vandalism and demand from the leadership of the President's faction to sanction the MP.
The Deputy himself does not consider his act an act of vandalism. "I expressed my personal position, I have every right, and made it a democratic European way. Absolutely as it is done worldwide, in a democratic free society. Yes, of course, for "scoop" is unacceptable: what it's like to take on the wall to write something? Oh God, the wall daubed".
Comments
comments