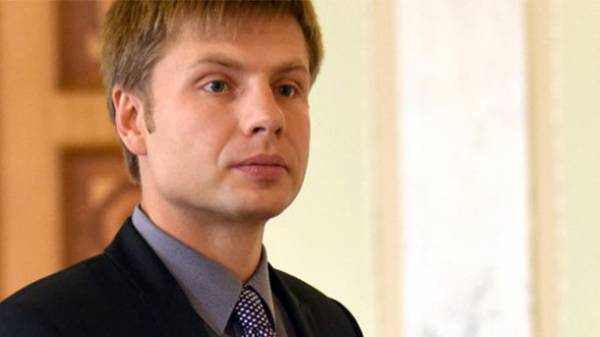 Now the security Service of Ukraine is engaged in special events to find the kidnapped people's Deputy Alexey Goncharenko. This was stated by Advisor to the head of the SBU Yuriy Tandit.
"What we know, we are not commenting. We are engaged in special activities to Alexei returned," he said.
Thus, in response to the question of why there is reason to believe that the MP was kidnapped, Yury tandit said that this information SBU does not comment.
"We are now engaged in search of work. More can not say anything, even if I know more, but can not comment", – he added.
Earlier it became known, was kidnapped by the people's Deputy Alexey Goncharenko. This fact was confirmed in the Prosecutor's office of Odessa region.
MP, Chairman of the BPP Igor gryniv Parliament asked the law enforcement agencies of Ukraine to create a special staff in connection with the kidnapping of the people's Deputy from BPP Alexey Goncharenko.
The speaker of Parliament Andriy Parubiy requested the Secretariat are Pleased to offer this as a legal assignment.
Later people's Deputy from BPP Olga Chervakova said Alexei Goncharenko was able to kidnap a group of separatists to implement the physical torture over him.
Goncharenko, Alexey – Ukrainian politician, people's Deputy of the Verkhovna Rada of Ukraine VIII convocation, Deputy Chairman of the faction "Block of Petro Poroshenko" in Parliament, Secretary of the Verkhovna Rada Committee on state building, regional policy and local self-government. Ex-Chairman of the Odessa regional Council.
Comments
comments