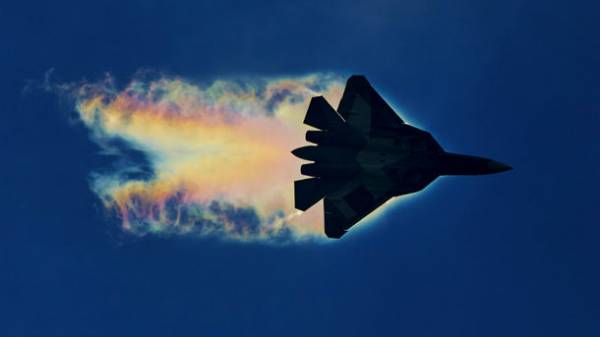 At the exhibition IDEX 2017, the Russian Minister of industry and trade Denis Manturov announced the signing of an agreement on military-industrial cooperation with the United Arab Emirates with the aim of developing a fifth generation fighter.
News Agency "TASS" reported that Russia and the UAE together will develop a light fighter of the fifth generation. The head of the United aircraft Corporation (UAC) Yuri Slyusar said that the joint development of the aircraft is at the initial stage. From the Russian side in the project will attend KLA as the parent organization, the company "Sukhoi" as the developer of the fifth generation fighter, and the RAC "MiG" as a developer of single-engine aircraft.
The concept of the new fighter is not yet determined. It is unclear what will be the perspective plane, and how many engines he will get, but signed with the United Arab Emirates the cooperation agreement allows the international team of aircraft manufacturers to work together. However, the head of the Corporation "rostec" Sergey Chemezov unexpectedly announced that the fifth generation fighter will be made on the basis of… the MiG-29.
Hardly Soviet multipurpose fighter of the fourth generation was likely to be an appropriate match for the perspective plane, given the demands that are stringent requirements for stealth in radar and infrared ranges. According to Chemezov, the work on creation of new fighter is planned to begin in 2018, and we expect at least seven or eight years.
Comments
comments