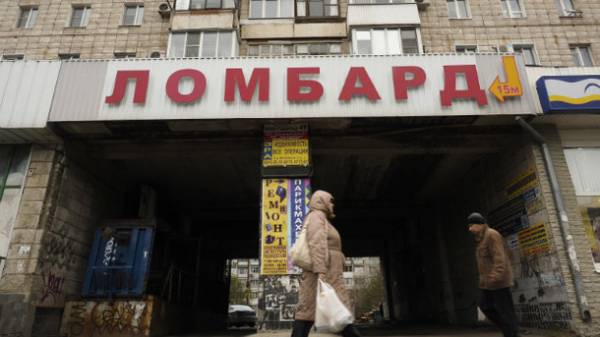 The Verkhovna Rada rejected the draft law No. 1800 of pawn shops and pawn activities. So, for the draft law in the first reading voted in the 164 MPs of the 226 needed.
As noted during the meeting, Secretary of the parliamentary Committee on financial policy and banking Maxim Polyakov, now the pawn sector activity in Ukraine is regulated only in a subordinate normative acts, while in 2016 the country had 467 pawnshops and about 4.5 thousand of their separate divisions. Assets of pawnshops in the last two years has doubled to 3.3 billion UAH.
According to the head of the Committee Sergey Fishing, the volume of the market of pawn shops exceeded $ 16 billion. He said that his Committee considered the bill in March 2015 and recommended the Parliament to adopt in the first reading.
The poles stressed that the bill takes into account the proposals of the financial services Commission and the Chief scientific expert Department of the Parliament.
However, the MP of the faction Batkivshchyna Ivan krulko said that the document requires further development and elimination of corruption-generating factors. Thus, the bill does not provide for the receipt of license for carrying out collateral activities, sets a very small area of the pawnshop is not less than 5 sq. m. in addition, it provides no real protection of consumer rights in the collateral services: protection is limited to the General rule.
Comments
comments